conduct guidelines
?you must understand before applying the various tools that will successfully establish your position, whether you?re conducting business or simply socializing.
Hashtags
?have shown to be one of the most helpful tools that will entice relevant individuals to follow your account, as well as share information that will strengthen the main topic further. There are do?s and don?ts when using hashtags, however.?You can't just decide you want a hashtag and
expect it to trend
?that easily, if at all. Effective hashtag use requires careful thought and unless it's about a really popular topic may not even be picked up. Here are some of the things you should never do with hashtags.
Hashtag Don'ts
1. Do not use very lengthy hashtags.
Some people make the mistake of putting in too many keywords into their hashtags that these become very difficult to read and understand. Hashtags that are too long not only defeat the objective of having a concise tweet, but also annoy users who would have related well to your topic if only they could keep up with the hashtag you just "launched".


Do not forget to capitalize the first letter of each word when using two or more terms. This will help create separation between words and make the text easier to read. For example, #ILoveChocolateCake will be better appreciated than #ilovechocolatecake. Use numbers and avoid using terms that are quite unique or uncommon. The hashtag should be brief, simple and well-defining. Read more on the
characters that may used in hashtags
.
2. Avoid piggybacking on other hashtags, especially if yours is totally unrelated.
It is unwise to piggyback or take on meaningful hashtags for the sake of promoting events or products. Some of the important hashtags may relate to world issues and other vital topics so it would be improper to use such a serious hashtag for the sake of bringing in more people to the conversation.

You actually risk ruining your reputation or being tagged as a spammer when online users realize that the conversation actually does not relate to the true meaning of the terms provided. While it's okay to piggyback if your tweets are directly related to the popular trending hashtag, do this in moderation and with careful pre-thinking if you want to be taken seriously online.
3. Do not invite complaints.
Some companies make a hashtag that?s based on a main hashtag with the intent of boosting publicity. However, many online users might perceive the related hashtag as an avenue where they can forward their concerns and complaints. Properly describe what the hashtag is about then start posting tweets that put it in a positive perspective. If your hashtag is new, you can first
define your hashtag
?so you set the precedent and everyone who may be interested in it knows for what it is intended.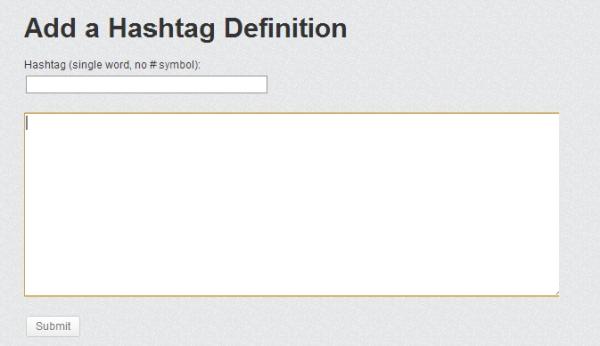 There are companies who successfully make hashtags that invite loyal and potential customers to share and read excellent posts regarding their products and offers.
4. Do not use existing hashtags.
Many users fail to search for other highly related or identical hashtags and then create another one that causes confusion or compromises their popularity online. Use the search function on Twitter to start looking for other companies and existing hashtags. Sometimes, two hashtags may have the same words used but pertain to completely different subjects. Alternatively, you can check if a hashtag already exists by
checking our dictionary
.
5. Do not randomly put hashtags.
It is discouraged to put a variety of hashtags in a tweet which you know have a lot of followers just for the sake of getting more people to join.

Many online users might regard you as a spammer if the hashtags are not related to the main subject. This is a form of hashtag piggybacking that can compromise your reputation on Twitter. The
hashtags and tweets should be relevant
, original and informative to gain more followers. Beyond getting good follower numbers, what's more important is
establishing your credibility
as a viable source. Making the necessary checks and providing top quality content will improve your status on Twitter and bring in more people to the hashtags you create. Hashtags are powerful advertising and marketing tools if used correctly. Applying these no-no's above will certainly do more harm than good to your Twitter reputation and will no way bring your hashtag to trending status.