Twitter
. While micro-blogging sites have
not been taken as seriously
as the regular job ads channels, their reputation as solid sources of information has attracted recruiters into realizing their value in employment. Setting up a Twitter account is only one part of the process of establishing a viable presence online. You have to know the basic strategies that will let your account stand out from the rest. It?s important that your online presence will establish you as a useful and
indispensable asset
that will contribute much to the growth of a company. If you're on Twitter to hopefully land a better job, your account should be designed that way you would present yourself to potential employers.
The Job Hunt-Ready Twitter Account
1. Create the proper account.
The
Twitter account
should grab the attention of potential employers. The descriptions you include must be relevant to the purpose and objectives of the company or industry you are eyeing. Take note that you only have up to 140 characters to complete your profile bio on Twitter so make every word count. Your bio is your first step toward getting an opportunity to find the best company that requires your strengths and capabilities.
2. Provide a clear photo.
The image you include in your profile should be professional. Avoid placing pictures that are too informal, as these might
compromise your future application
. Check out the profile photos of Twitter founder Dick Costolo versus the profile of a Twitter user whose face does not appear on the image. While there is nothing wrong with the latter, if for personal purposes, you must identify yourself clearly in your professional accounts.
3. Using Twitter apps.
There are a number of applications on Twitter that will help potential employers find the most qualified individuals online. One of the most popular apps is
TweetMyJobs
, which features some 10,000 job channels that will specifically cater to various industries. About 50,000 new positions are featured daily. New information will also be forwarded to users.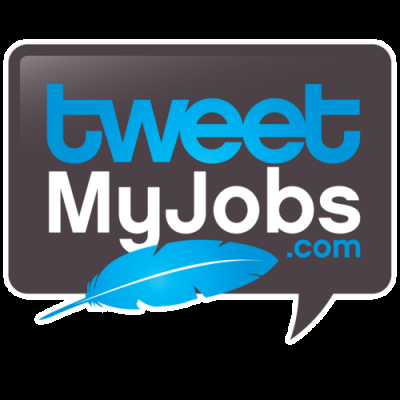 Another popular service is?
TwitJobSearch
.
4. Look for hashtags.
Hashtags are used for different kinds of promotions and will also be useful for job hunters. You can type related keywords or keyphrases after the # symbol to search for related job openings and companies with specific positions available. Read about popular
hashtags for the job seeker
.
5. Follow relevant individuals.
Choose to follow individuals that will help land you potential jobs and lead you to the right parties and companies. Some of the best individuals to follow have very wide networks, and engaging with them actively might help land you the job of your dreams.
6. Job listings.
You can use the search function on Twitter to look for job openings as well as locate companies that you wish to work for in the future.
7. Look for helpful individuals.
There are also several individuals who might know of particular job openings. These may be people who are also looking for work in the same industry and can give referrals on some postings that they might have come across.
8. Look for a job coach.
There are also experts and mentors that you can meet in discussions and conversations on Twitter. You can send them a
direct message
?to ask for tips and advice on specific job openings and available positions.
9. Join discussions.
Take the time to
join online conversations
?to meet potential employers and colleagues. Some of these individuals will most likely review your account and offer you career opportunities if they find you description suitable to their own objectives.
10. Join chats.
You can follow hashtags and chats involving jobs and companies. Review the topic or questions then share your own insights to establish your reputation online.
11. Finding the right people.
Use a number of apps that will help you locate individuals who belong in the particular field you?re eyeing. There are directories on Twitter that will show which people will be relevant to follow depending on the industry you wish to become part of.
12. Post properly.
It?s best to post
tweets that will present you as an asset
to potential employers. You can post casual tweets at times but avoid posting messages that might compromise your application later on. Interact with people and retweet as necessary.
13. Ask for help.
Do not hesitate to ask questions and voice your concerns out to learn more about related conversations and topics. Seek advice from other experts in the field and get to know more about your chosen industry.
14. Provide help.
You can also build your reputation by interacting with others and offering original and unique information. You will gain more followers over time by assisting others, including those who are also looking for a job.
15. Post frequently.
It?s best to keep your Twitter account active by posting a few times each day or week. However, be careful about posting too frequently especially if the posts do not relate much to the field or you might be regarded as a spammer.
16. Provide updates.
If there are current news and events that pertain to your specific field, tag people and share the information accordingly. Updates should be provided regularly to show that you are constantly looking for new developments and info that will improve your status.
17. Personalize.
Your Twitter account should also be
personalized
?so that it seems more approachable and gives the impression that there?s a real person operating it.
18. Be careful of threats.
There are also several threats and online viruses that can compromise. Watch out for these to prevent unwanted attacks.
19. Use protective tools.
Install antivirus and anti-malware programs that will keep hackers off your account. Also change your password regularly.
20. Get to know industry leaders.
Join discussions conducted by specific companies or industry leaders and continue expanding your knowledge in the field.