??by?
?randomplaces
?
Lindsay Lohan (
@lindsaylohan
) recently shared on Twitter how Dr. Phil (
@DrPhil
) took advantage of her mom when the latter appeared on his TV talk show. The actress slammed Dr. Phil to defend her mother Dina Lohan (
@dihalohan
) after the interview which was done just last month. Both Lohans were united in denying that they were abusing the use of certain substances. Lindsay attacked Dr. Phil on the social media site by calling him a fraud and said that he bullied Dina. Allegedly, Dina was under the influence of substances during the interview. She and her daughter thought otherwise, saying that Dina was completely sober during the talk. Although some netizens were on the Lohans? side, others weren?t as welcoming and thought that it was nothing new, considering the scandals and outrageous stories regarding the family in the past years.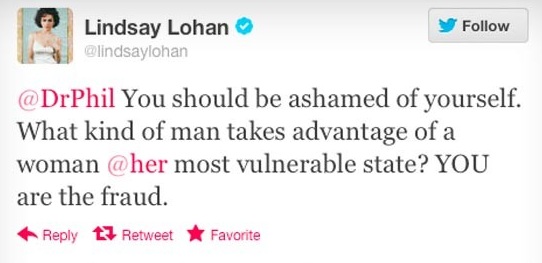 As for the people who were actually present during the interview, there were a number of circumstances that directed toward the fact that Dina Lohan was not fully sober at the time. Dina didn?t seem to know when they were already taping. She kept on asking Dr. Phil when they were on air. She even went on to command the camera crew of the TV show when to roll or stop the cameras. Furthermore, Dina was quite restless during the interview. She continued sharing tales of substance abuse. She also cried several times throughout the interview as if her ordeals happened very recently. One of the most surprising acts by the older Lohan was the single-finger message she showed when she had a very tough time finishing the interview. Lindsay?s tweet has been deleted. The actress proceeded to tweet about her mother in a positive way, sharing that Dina is amazing, strong, talented and beautiful.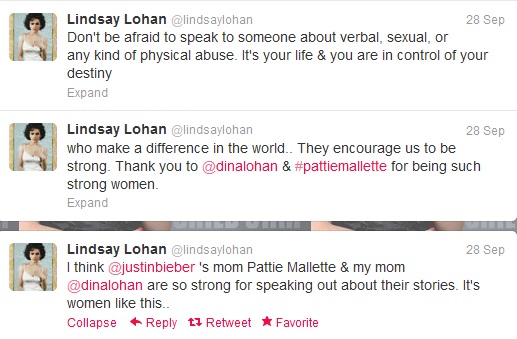 People were wondering why it took so long for the daughter to come to her mom?s rescue. The delay put a lot of doubt in people?s minds that made them think instead that Dina might actually have been doing the interview under the influence of certain substances or alcohol.