Facebook
-owned
Instagram
gains momentum, Twitter aims to introduce a new photo-filtering service which will hopefully put an end to the popularity of the photo-sharing platform. The so-called "Instagram-killer" was announced after Instagram directed its aim at the social micro-blogging group by not allowing its users to view photos on Twitter. Many online experts speculate that the aggression by Twitter was fueled by the deactivation of the Twitter Card integration by Instagram. With the new array of photo filters, Twitter sets its sights in the photo-filtering industry, which will expectedly split the total number of users online between itself and Instagram. The reports showed how
#Twitter
intends to launch the camera filters via an app update just before Christmas 2012. The app is now in its testing stage. Jack Dorsey (
@jack
), Twitter chairman, personally shared several black-and-white filtered images online.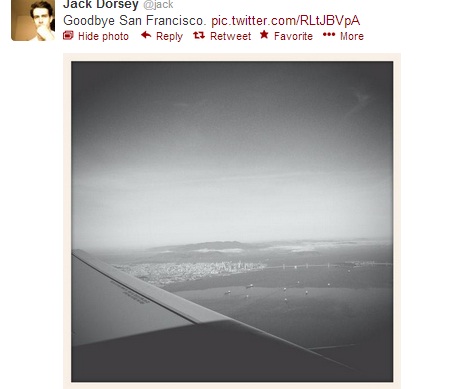 There are more reports indicating that Twitter is also in the testing stage of the new version of the app to cater Android users and iOS. Based on the featured photos, the square dimensions are 1024 x 1024 px, which is better than the
#Instagram
photos measuring 612 x 612 px. The recent developments would easily have online users transfer to Twitter. Facebook acquired Instagram for $1 billion in April 2012 and gave it financial support to battle Twitter. Online users and social media experts are looking forward to what Twitter has to offer which will in turn, bypass Instagram. Twitter and Facebook are currently the biggest social networking sites on the Internet with billions of followers. All that said, the photo war commences. When Twitter officially unleashes its own photo filtering tool, will you still be on Instagram? Let us know in the comments!