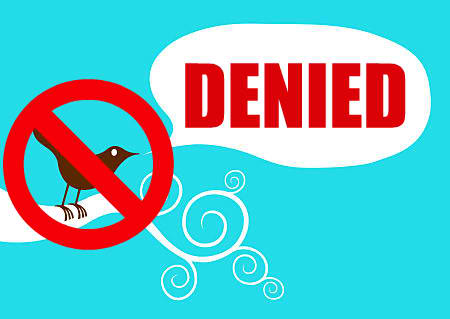 It?s always best to first read the rules and best practices guidelines on
Twitter
upon creating an account. Violating these guidelines might lead to the suspension of your account permanently.
Reasons for Suspension
There are many reasons why accounts might be suspended. First is through the creation of multiple accounts. It is not completely prohibited to create several accounts especially if they are meant for different objectives and markets. However, it is required to file a ticket support whenever you make a new account aside from the existing one specifying the reasons. Second, Twitter might have reasons to believe that you are spamming others online with or without intention. Posting the same link to several individuals over a long period might be intrusive for many and they might file a report against you. The account might be deemed as a spammer and suspended as a result. Following and unfollowing so many people each day is also a violation of the limitation set by the company. Twitter only allows you to have up to 1,000 new followers per day. There are also limits when it comes to unfollowing, especially if your intention is only to get attention online.
About Suspended Accounts

Twitter has the authority to suspend accounts especially when these are contradictory or violate the rules and policies of the website. The account will be suspended during or after investigation if the company believes that it is abusive and offends other Twitter users or might be the target of hacking activities. Twitter users must be vigilant in determining whether their account has been compromised or suspended. A nag or the word ?Suspended? will appear at the bottom of your account after you log in if it is so. A link will also appear to provide you with help and support options. One of the remedies is to appeal to Twitter to restore your account. The appeal process can be hastened by confirming first if the account has been truly suspended. Next, determine the reason for the suspension. Some users do not realize that their accounts have been exhibiting abusive behavior against other users. Check first that you have removed everything that?s disallowed on the website and that the content of your posts are safe and non-offensive. Stop all manual aggressive following activities as well.
Filing an Appeal
To appeal to Twitter, file a ticket by going to the support forms page at
https://support.twitter.com/forms/platform
.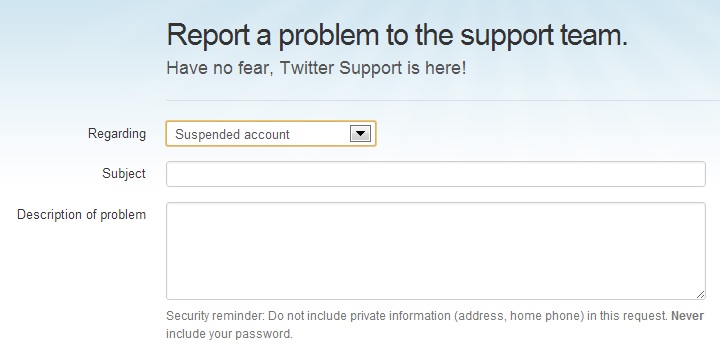 You should be logged in to the account that has the application registered because information will only be provided to the person registering the application. In your email request, include your application name, application ID which can be taken from
https://dev.twitter.com/apps/#####
and the Twitter account name that has the application registered. Also indicate how the application works and functions with the social micro-blogging site. Do not register a new API key while the current suspension is still existent. You will require Twitter authorization first before doing so or your actions will again be violating the terms and policies of Twitter regarding API key registration. When this occurs, the application might be suspended indefinitely, together with other related accounts by the developer. Overall, suspended accounts may not always be because you did something wrong. Sometimes, it may just have crossed limits. This is why reading the rules prior to building your account is crucial.