It's no secret that many mental illnesses are treated without consideration for the reality of the disorder. For many, it is difficult to grasp the fact that a few mixed up chemicals could change a person's behavior. While it may not be their fault, it is still important for them to understand the methods of these illnesses. That is exactly why the
#BellLetsTalk
Day was started. The organization seeks to gather donations every year in order to pay for research initiatives and public awareness for the common mistakes made in treating people afflicted with these illnesses. With such a great cause, the hashtag gathered plenty of attention across social media.

Courtesy of
Hashtag Analytics
The #BellLetsTalk campaign is actually expanded through social media. When people use the hashtag on Twitter or share an image on Facebook, the organization will donate more to the cause. There are also other ways for participants to get involved including phone calls and text messaging. Basically, the campaign seeks to spread awareness as it gathers money for the purpose of research at the same time. There were plenty of hashtags related to #BellLetsTalk. These were slogans used by the organization or other hashtags used to enhance the publicity of the cause. All the various hashtags truly helped #BellLetsTalk to grow.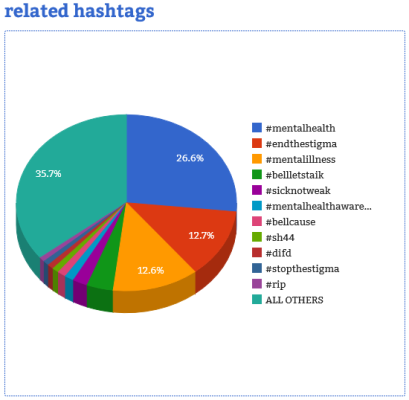 Courtesy of
Hashtag Analytics
The number of personal stories that came out using the #BellLetsTalk hashtag was astounding. There were numerous different situations explained as people gathered the courage to talk, just as the hashtag sought to do.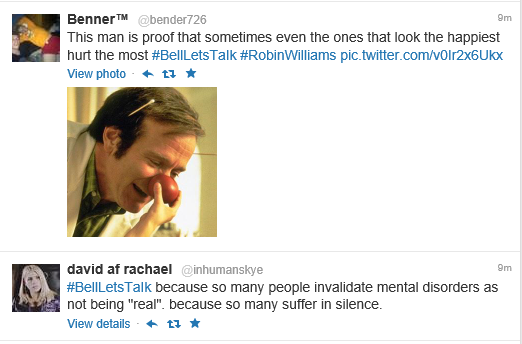 Not only were personal stories shared,?but some people described the impact that this day has had on their loved ones. This hashtag truly accomplished what it meant to. Year after year, this organization has raised over $60 million thanks to social media. The power of this hashtag can be seen with just a simple search or by checking out the website at
letstalk.bell.ca
.