??by?
?factoryjoe
?
Twitter continues to introduce ways for users to earn off the site, while itself monetizing. Aside from allowing advertisements and sponsored tweets or trends, the microblogging site has also brought in hashtag pages to help promote specific happenings.
Hashtags
are defined as keywords or keyphrases that are prefixed by the symbol ?#?. These are included by online users in their posts to arrange the tweets and have others easily locate these as well as share their own insights and experiences. When a person clicks on a hashtag, the conversations surrounding the topic will be revealed online. Hashtag pages were introduced by Twitter to help companies promote various brands and products. These are particularly created for special events.
About Hashtag Pages
Hashtag pages are made and designed to improve the way trends and brands are promoted on social media networks. These will also include other features and online marketing tools, like banner displays, top accounts on the website and live feeds that include the tweets that incorporate the named hashtag. Twitter has been busy in the past several months redesigning the business pages to promote social media advertising and encourage online companies to invest in other promotional tools. The hashtag pages were official launched via the
#NASCAR
page in June 2012. It is the first television ad by Twitter which lasts 16 seconds.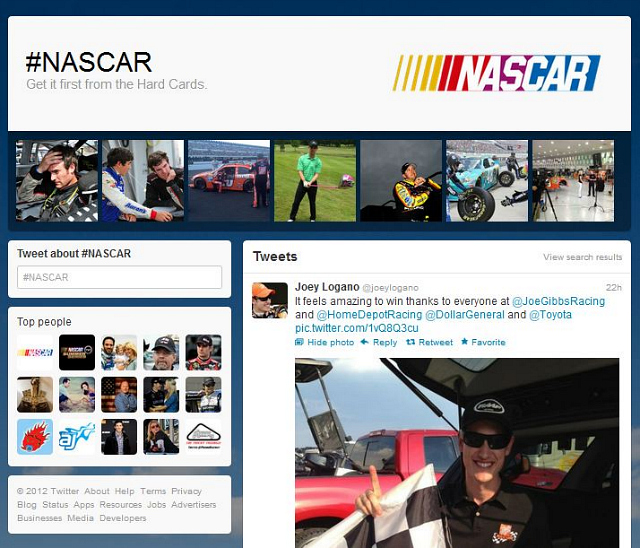 Viewers and online users were invited to view the new #NASCAR page to browse a number of photos and get more information on the event. It became a very effective way for online users to get the details on events and activities whether they have been at the actual event or not.
Why Would You Need A Hashtag Page?
The hashtag pages were created to invite more advertisers and companies to use hashtags. [Note: The word 'hashtag' was actually awarded
Word of the Year for 2012
by the American Lexical Society.] Before, online users frequently included hashtags to start topics and conversations about both casual and serious issues around the globe. The pages now are made especially for advertisers who are preparing for big events and promotional campaigns. Hashtags on Twitter are very beneficial for advertisers since these can spread the message about new campaigns, products and offers to thousands of users in just a few hours or days. Do note that dedicated and decorated hashtag pages may only be so for a time, or while the event is ongoing. After which, you'll probably see the normal thread on the hashtags when you search. Here are examples of other previous hashtag pages.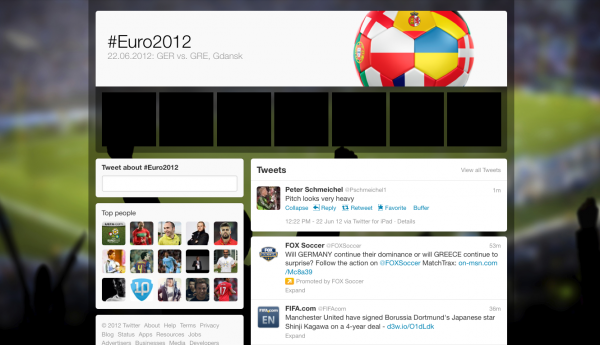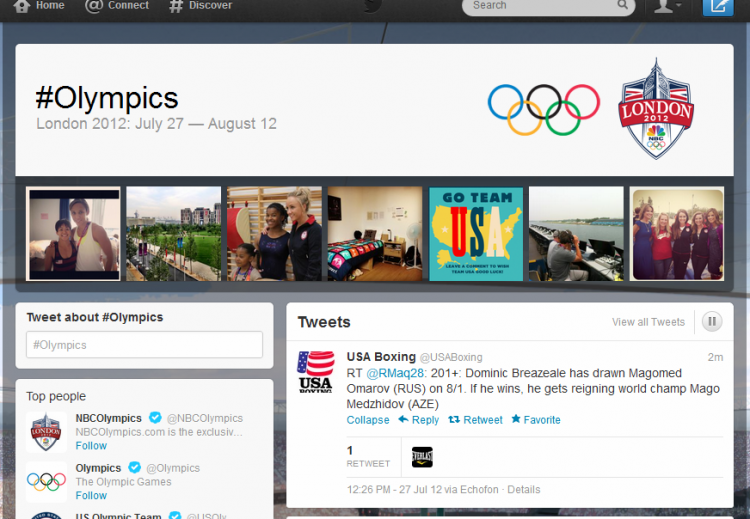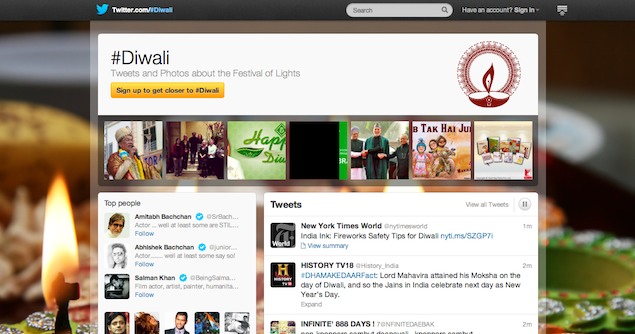 Several companies have invested in hashtags to communicate with their followers better as well as promote shows and activities. Read more about
Creating a Hashtag for your Event on Twitter
and the
Must-Have Elements of Event Hashtags
. People can continue getting news and updates about the event using the hashtag pages. Compared to other online features and apps, the pages will provide in-depth and accurate information about the ongoing or upcoming event. People can get close to the action and stay updated about the developments using their computers or mobile devices.
More Benefits
Hashtag pages were created specifically for companies and businesses. Many groups are interested in creating a platform where potential and current fans can immediately get the latest news and updates regarding their products and activities. Having your own page via a hashtag will bring in the needed customers to establish your brand better, as well as solidify relationships with customers. Users can also share their own insights and ask questions on the pages. The companies can upload videos, photos and other types of media to keep people interested and introduce new features and offerings. The hashtag pages will conveniently give companies the needed space to sell and communicate to their target market better, while at the same time getting all possible comments on their event in one convenient location.