??by?
?
arcticpenguin
?
Studies have shown that there is significant compatibility between social media users and TV viewers. According to expert marketers, individuals who watch TV turn to social media to acquire as well as share more information about related shows in real time. Many social media users also start spending more time on TV after discovering interesting shows and advertisements online. Generally, the social TV audience is deeply involved with real time information so many brands are aiming to target both social media users and TV fans to increase their share in the market and spread brand awareness. Primarily, TV viewers use social media to acquire relevant content pertaining to what they find on television. People like to get actual feedback from reliable sources, as well as other individuals in the community who are also following the shows as they post. They like to compare views and exchange their own input with others? on recent events and issues.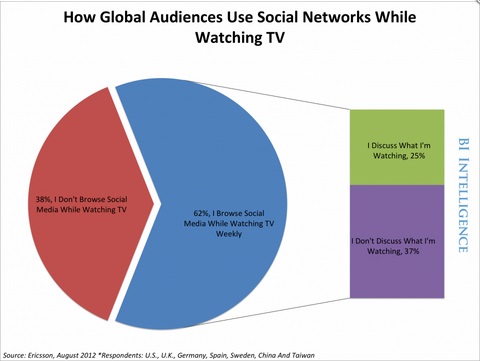 Many TV viewers also resort to social media platforms to get firsthand information about fresh news and developments in the industry and local occurrences. Many social media users agree that information, although unfiltered at times, is available first on social media. It usually takes several hours before TV reporters can provide information. Individuals also like to monitor developments over a few hours and follow up users? input with actual TV programs afterwards. Of course, this is not to say that what is on social media is always accurate. People who watch TV also check advertisements on social media then compare the information provided on TV. Joining hashtags especially created for programs or ads can be helpful for many who like to read comments and feedback from actual users. For example, hit US show American Horror Story carries the hashtag
#AmericanHorrorStory
and
#Coven
(for Season 3), while Arrow uses the more basic
#Arrow
(which can be exposed to different interpretations online).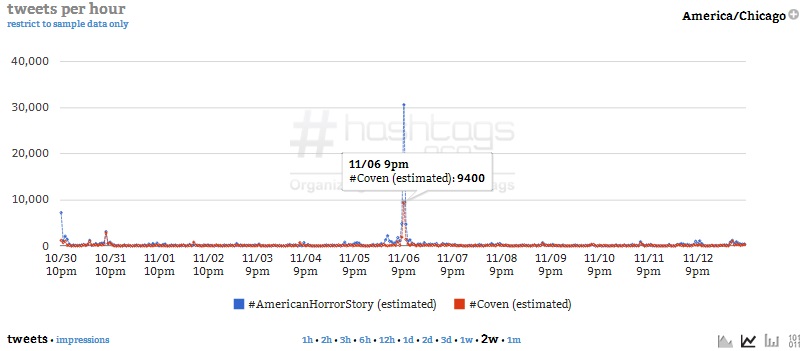 Courtesy of
Hashtags.org Analytics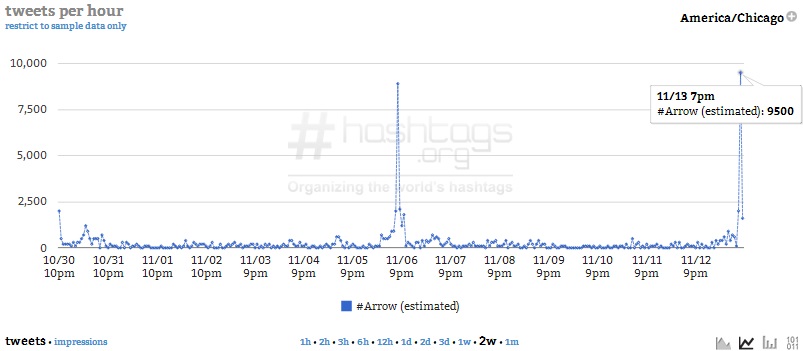 Courtesy of
Hashtags.org Analytics
Social media advertisers usually come up with hashtags and initiate social media contests and activities to create hype and present special features and promos that their target clients might be interested in. TV users, in response, also check on these offers and updates to help them decide properly.