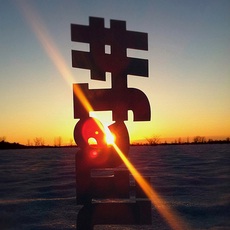 A well-crafted hashtag can be one of the most effective tools that businesses can use to increase social media loyalists, boost sales and strengthen their position in the industry. However, there are also others that ended up as complete disasters due to lack of care and diligence in coming up with the right words. Timing, arrangement, frequency and other factors should be considered to ensure a successful campaign.
The Hashtag Boom
Currently, majority of social media users use hashtags to announce events, feature new products or simply share their current location. Companies see these as very effective tools to spread information quickly without spending anything and directing their market to a specific venue for discussion. The speed at which social media advertisements can reach target customers beat traditional advertising by at least 1000 percent. Posting a new product or announcing an upcoming event can reach thousands of users in just a few hours, even minutes. If the timing is right, businesses can increase sales and customer numbers significantly and enjoy the benefits for months. Viral hashtags will trend for a few days and reach millions of social media users, resulting to a sharp increase in the maker?s total online followers. There have been instances wherein people added thousands of new followers to their list overnight by creating a hashtag that discusses a controversial issue or recent event. For example, the trending hashtag
#SignsAGuyDoesntLikeYou
takes the top ranks because it is relatable across cultures, always current and is -- well -- funny. ?Watch how it rises from zero to a peak of 56,900 tweets on in just one hour on September 16, 2013.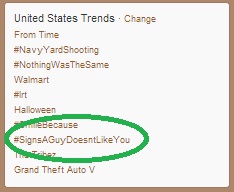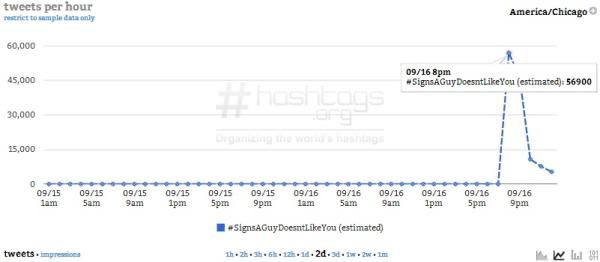 Courtesy of
Hashtags.org Analytics
Let's also observe the political hashtag
#ObamaExcuses
, which a peak of almost half a million impressions, proving that a good number of social media users have strong political views.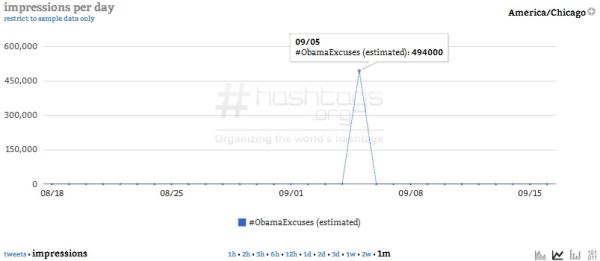 Courtesy of
Hashtags.org Analytics
Viral hashtags can be regarded as a double-edged sword since the creator will most likely get a combination of users, most of which, may not be very useful for long-term business.
Bad Examples
Hashtags do not always end up with good or excellent results. Some will go unnoticed, reaching only the maker?s immediate family and friends. There are a number of notable ones created by the biggest brands in the world, not for being highly successful, but for becoming the preferred destination of trolls and company enemies. Instead of boosting the brand, the business instead created a lot of hate and negative comments. Australian airline company Qantas experienced it upon coming up with
#QantasLuxury
. The hashtag was supposed to invite potential passengers to try their new and improved luxury flying services and aircraft features. The problem in their case was timing. They released the hashtag at a time when thousands of Qantas passengers failed to reach their destinations and were forced to remain overseas. The family and contacts of the stranded passengers resorted to the hashtag to share the incompetence and irresponsibility of the airline. There were posts comparing Qantas with other international airline companies that are considerably better. Qantas responded by taking the hashtag down as soon as possible. Aside from timing, arrangement is also a key factor. Hashtags can be quite confusing to social media users when proper spacing and the right words are not used. British singer Susan Boyle had a funny but traumatic experience when her promotions team inadvertently came up with the hashtag
#Susanalbumparty
to launch the artist?s new album. They only realized the problem in how the words were arranged several minutes after thousands of social media users discovered the error. [It could have been better read if it were written as
#SusansAlbumParty
]. The hashtag became the centerpiece of fun and sarcasm for thousands of social media users. The team posted a brief apology for the mistake then took the hashtag down immediately. It was, however, already too late as many kept discussing the social media disaster.
Rules for Hashtag Makers
One of the key approaches in coming up with relevant and interesting hashtags is to use social analytics tools. These can determine whether there are existing and related hashtags that talk about the same topic. Once the conversation begins, the creators can be given information in full detail as to the reach, popularity and impressions garnered. Marketers can evaluate the results every hour or day then list down the strong and weak points to keep future campaigns consistent and blunder-free.