After the announcement of
#Windows10
a little while back, many technology fans across social media were pretty excited. However, after a public conference that Microsoft held yesterday, that hype was mixed up. With demonstrations of holograms and streaming programs across multiple devices, #Windows10 seemed to be aimed at convenience and integration in daily life. Regardless of whether the event was popular or not, it managed to become a big trend among social media. With new releases and big announcements, it's no surprise that #Windows10 is the talk of the internet right now especially with new features that have been long desired.

Courtesy of
Hashtag Analytics
The Tweet rate peaked shortly after the start of the show as people tuned in to live streams or blogs with live updates. Being one of the most popular technology corporations in the world, this is more than expected. With such a large let down recently, people are expecting #Windows10 to be Microsoft's come-back operating system that will secure the company's future. With plenty of new announcements came plenty of hashtags related to #Windows10. These hashtags allowed people to discuss certain moments without being too broad.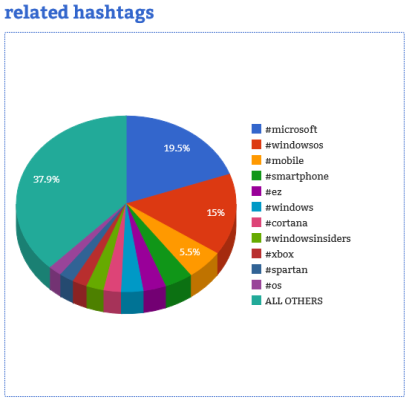 Courtesy of
Hashtag Analytics
From phones to tablets and desktop computers, this #Windows10 event talked about everything important in regards to updates and changes. Microsoft wanted to reach each and every aspect of technology that its customers would use in order to make sure they get the most out of the upcoming operating system. Using social media, people were able to react and share their feelings of this news.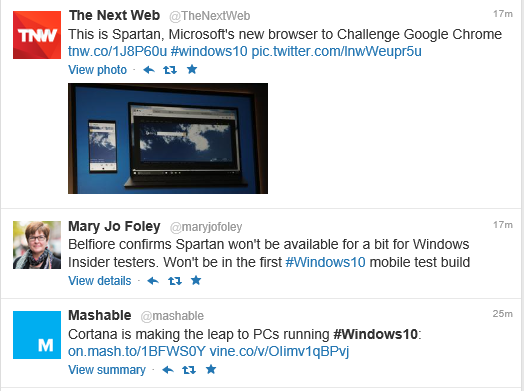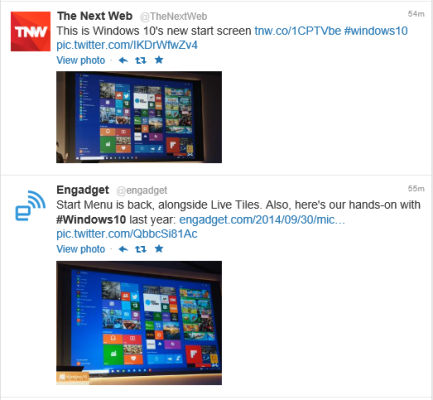 Customers were pretty happy and technology companies were excited to hear about how #Windows10 is becoming fully integrated into so many aspects of people's lives. While it seems far from perfect and with less updates than people were hoping for, people appear to be happy with the fact that #Windows10 will at least be better than the last operating system turned out to be.