Over the course of the last few weeks, there have been thousands of new
#WindowsPhone
users joining Microsoft. Whether it was a Christmas gift or people just saved up enough to get one, the trends have been there to support those decisions. Though not a steady trend across social media, #WindowsPhone has gathered plenty of attention by constantly being in a state of flux when it comes to its trending status. Every now and then it would appear as one of the top trending hashtags for a brief period of time as shown in the graph below. Somehow, the hashtag would practically disappear and be stirred right back up again soon after.
Courtesy of
Hashtag Analytics
As pictured in the graph, this trend had been occurring throughout the last week. However, if the graph is expanded to show more than a week ago, it can be seen that this trend occurs every once in a while. Right around the 27th of December, the hashtag was practically went unused until it was revived on January 2nd in the evening.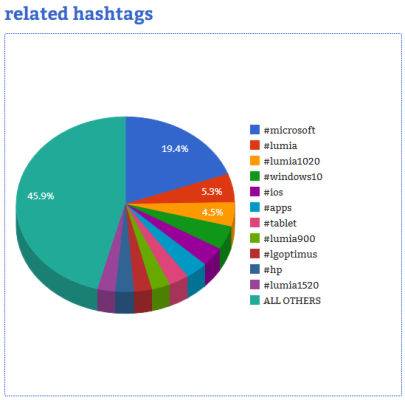 Courtesy of
Hashtag Analytics
Of course, with Microsoft constantly releasing new #WindowsPhone models and devices, this could be the cause of its sudden rebirth. The many related hashtags could be indicators of this as new models are announced or a handful of popular applications have been released, encouraging?avid #WindowsPhone fans to share this news with their friends and followers through social media.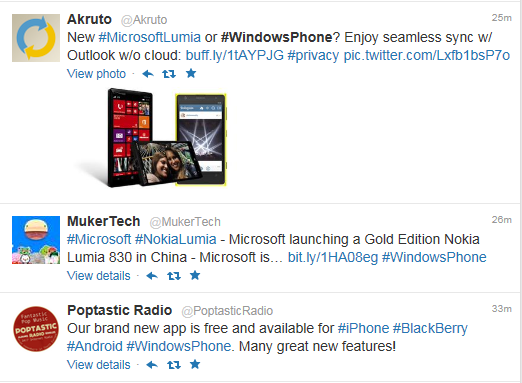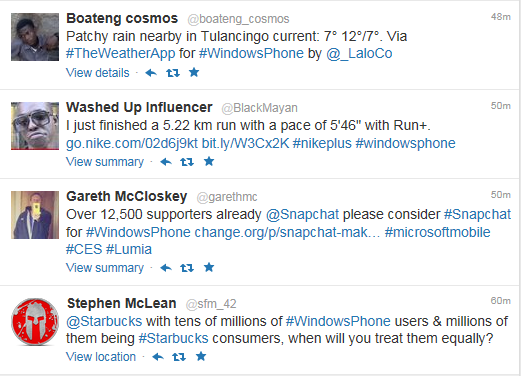 With the Consumer Electronics Show (CES 2015) starting today (January 6-9) in Las Vegas, fans of the #WindowsPhone have already started asking corporations about their support for the devices. These #WindowsPhone users mostly seem to be more than satisfied with the hardware they received and are focused on improving the third-party software such as applications that are found on many other devices. Don't expect this hashtag, as well as related ones,?to go away in the next couple days as updates stream in from CES about new ideas and developments dealing with the #WindowsPhone.