Marvel's fans may be enough proof?that it has become the king of comic book heroes in modern times. With heroes such as Captain America, The Hulk, and the ever so popular Tony Stark aka Iron Man, Marvel has announced several huge headlines for their fans in regards to movies. At the #MarvelEvent (Marvel's Phase 3 Event), it was?revealed that?several new and much-desired films are currently in the making. The lineup covered the next few years which left fans more anxious than they have ever felt before. This caused a huge stir among social media with an explosion of hashtags all related to the tremendous event which sparked an explosion of Tweets initially that didn't fall below the thousands per hour until late in the afternoon.

As previously stated, there was plenty to hear at the #MarvelEvent. This also sprung up many different hashtags all related to Marvel characters and new movies.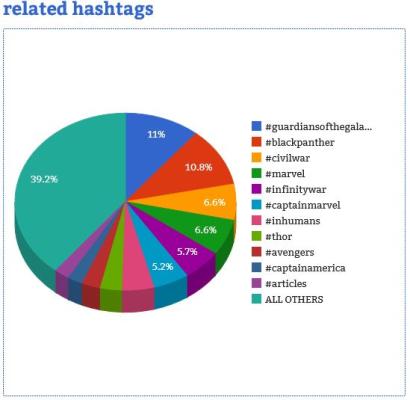 Fans were delighted to hear about plans for everything from Guardians of the Galaxy to a big two-part movie with The Avengers. It seemed to be a bigger announcement than the recent plans released by DC Comics about similar ideas. However, there is no doubt that both fan bases will be more than pleased with these updates. Social media already started to show what they thought about the news from the #MarvelEvent.






No matter what the news, Marvel fans showed that they were way more than pleased for what they have in store. With movies left and right and a generous incorporation of their fans into their event, people were thankful for all the news they were given. Stay tuned, Marvel fans as trailers, photos, teasers and more are released from Marvel as they have done in the past. It looks like a promising and bright future after this #MarvelEvent, and fans know it. Can DC tune their news to be more attractive to audiences as Marvel has? Definition: /definition/marvelevent/ Featured graphic: Deviantart.com, Creative Commons 2.0.