The Australian band, 5 Seconds of Summer, recently announced an event they have been secretly planning for a while. They?just released?the details this afternoon. This now not-so-secret event?is a fan convention?they refer to as "Derp Con." The band's plan is for the winning fans to?convene in Los Angeles, USA. There will only be a certain amount of people chosen from each country. The clever YouTube video announcing the event is available for viewing?
here
. As said in the description of the video, the Derp Con is a chance for fans to get together with the band?"to fight ninjas, internet haters and join in some serious banding." The requirements of the contest are not yet known, but fans can sign up in order to get more information. The?winners will receive?tickets and accommodations for the event. The only way to attend is to win the contest, which has already become quite competitive.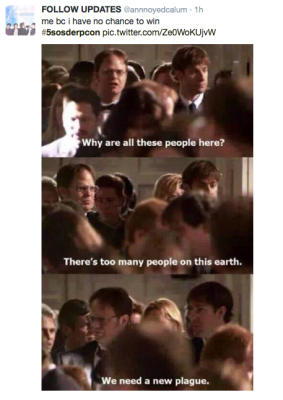 5 Seconds of Summer (5SOS) is a rock band, that consists of four guys?ages 18-20.?They are on tour with One Direction for the summer of 2014. They sing rock songs with a catchy beat and became?extremely popular in many different countries in just a short amount of time. When they announced their convention,?the hashtag
#5SOSDERPCON
?immediately started trending.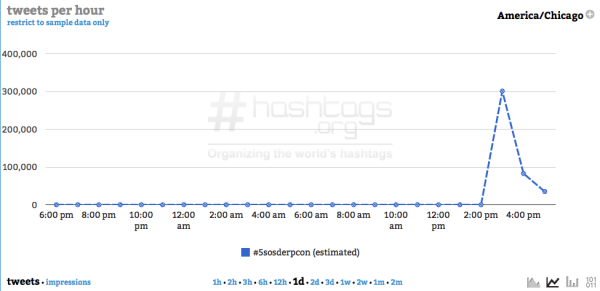 Photo Courtesy of?
Hashtags.org Analytics
While many fans are ecstatic, others?are tweeting about how it is almost impossible to even imagine winning. Many are complaining that people who aren't "true fans" will be entering, thus lowering their?chances.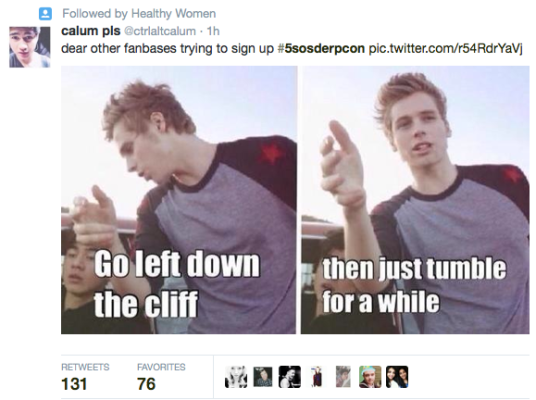 Others are upset about the restrictions, especially the age requirement of 16 or older.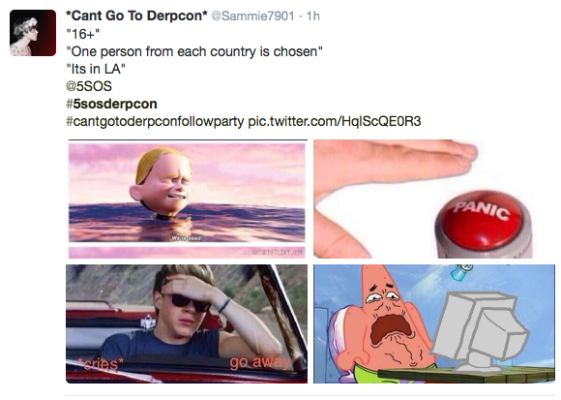 The band has foreseen these reactions and stated that they will have a way for all people to be involved?online somehow. To all the 5SOS fans out there that meet the requirements and are planning on entering: may the odds be ever in your favor.