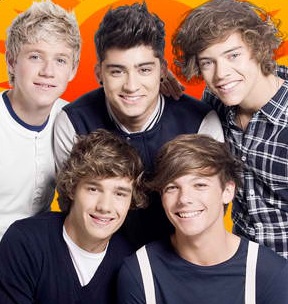 What makes a hashtag dramatically reach trending status? Ask the creators of
#MTVHottest
, which managed to hit over a hundred million tweets. Producers of MTV UK kicked off its global campaign on television during a show titled "Hottest Summer Superstar," which was created around the campaign's launch. The show ran for five hours on July 20, 2013, with the MTV Twitter account (
@MTVUK
) promoting the hashtag #MTVHottest through which fans can vote exclusively on the micro-blogging platform with their chosen "hottest" artist for the summer.

Voting lines opened that day and ended August 18. Results were then revealed during the August 31 countdown show, revealing boy group One Direction at the number one spot with a tweet volume of over 48,819,000. Justin Bieber followed with 48,817,000, while Lady Gaga placed third with 416 million. Others in the roster were Demi Lovato and Nicki Minaj. Here are the stats on the hashtag #MTVHottest. To-date, the hashtag has generated more than 89 million tweets.

Courtesy of
Hashtags.org Analytics

Courtesy of
Hashtags.org Analytics
@MTVUK did majority of the hashtag's promotional efforts, but the company created a dedicated Twitter account
@MTVHottestVotes
to control the flood of tweets. The campaign was promoted via official Twitter accounts, on television during several MTV UK shows and other online venues. "Twitter is a great platform to help amplify social media moments in our TV programming, bringing fans and artists closer together and driving ratings ? as well as interactions, such as voting. The tweet volume caused by the passionate engagement of both fans and artists has been truly astonishing and brought with it a rating uplift on all platforms," said Dan Patton, vice president of Digital Media for the UK and Australia.