To keep awards season going, iHeartRadio will be throwing its own award show. The
#iHeartAwards
will cover all things music and radio, from fan favorites to seasonal hits. All throughout the year, iHeartRadio?has been keeping track of everybody's favorite new song or the best new artist. Those who climbed to the top of the charts and were played the most will be among the winners of this year's awards. Not only will there be awards from last year's top music, there will also be featured guest performances who might even bring those songs to thousands of fans live in person and streaming on the internet.

Courtesy of
Hashtag Analytics
As usual, there were parades of hashtags thrown around related to #iHeartAwards. People used these?to help gather votes for their own favorite bands and musical artists. There was a variety of artists who had their own hashtags from multiple different fan bases. Fortunately there are?plenty of different genres capable of getting awarded at the #iHeartAwards so there was plenty to vote for.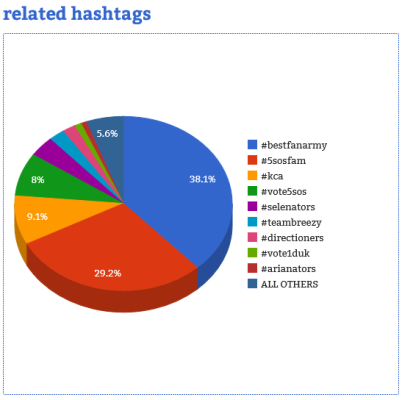 Courtesy of
Hashtag Analytics
This hashtag has actually been trending for quite a few days.?Due to many of the other award shows around this time, #iHeartAwards is found being used with a few of them at the same time. This appears to be a pretty good way to vote twice with one hashtag.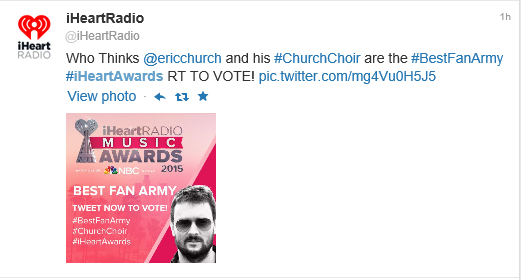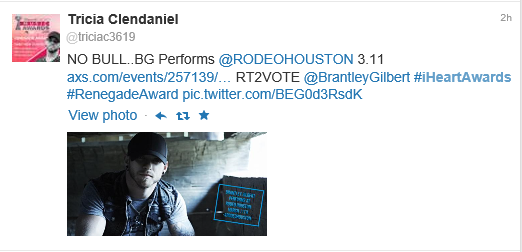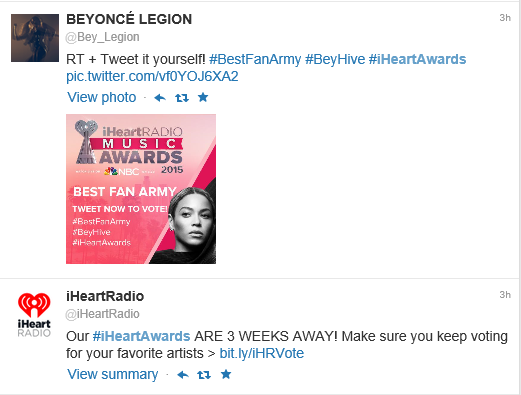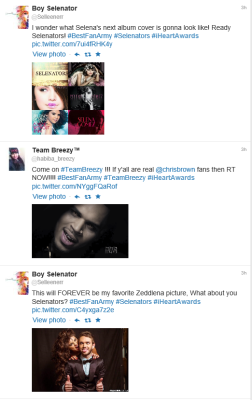 Among the Tweets using the #iHeartAwards hashtag were a plethora of fan bases gathering together and voting constantly for one artist. These were from multiple genres, especially from the younger groups as the #KCA hashtag was still being used for voting purposes. As the month goes on, there will most likely be increasing use of this hashtag as people await the final results during the awards show at the end of March.