Fox's new series
#Empire
has remained a hit ever since its debut showing back in January. A couple months later and several interesting episodes going by, #Empire has developed quite the fan base on the internet. With its unique Musical-styled Drama genre, it is truly something that needs to be watched at least once to understand. However, it's really meant for fans of hip-hop music as it features musical numbers among the cast. The show is definitely something unique and comes along with an interesting original story.

Courtesy of
Hashtag Analytics
The hashtag was pretty popular during the duration of the show.?It even seemed to reach higher?Tweet rates than other popular shows on Twitter. With?an official account posting active updates as the plot unfolded for the episode, they released several hashtags?that pertained to certain events.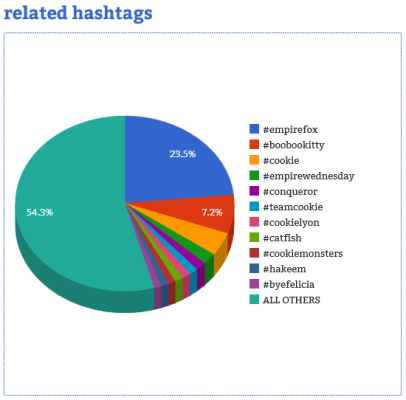 Courtesy of
Hashtag Analytics
Only 8 episodes have aired thus far and #Empire has already?generated enough popularity and gathered a big enough fan base to be signed on for a second season. Fans expressed their excitement by staying active during each episode posting about the plot and what they thought of it. Of course, it wasn't all about the story. Many were just in it for the songs and entertainment which received outstanding opinions by Tweeters.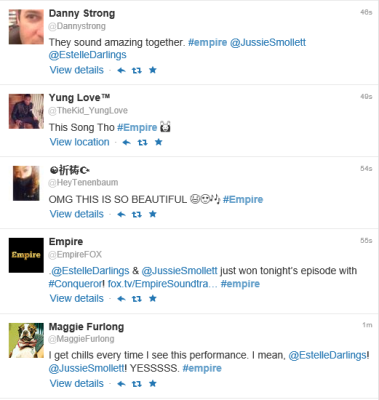 Everybody seemed to have something to say about the characters already which demonstrates the writers' skills in creating a diverse yet intimate cast. Of course, adding in the musical aspect of the series gives it an even more approachable feeling. Add on the fact that it's focused on drama and it becomes something that everybody should be interested in. Expect to see #Empire up there with top shows such as #Scandal, #TWD, #PLL, and many others. Perhaps it will even be a bigger hashtag for a while thanks to its current young age.