In the United States, we have the #GRAMMYs which took place not too long ago. This week in Britain, the
#BRITAwards
celebrated the best pop music in the country and was basically an equivalent to the #GRAMMYs. The show features many celebrities which mainly includes popular singers and well known artists. For Britain, this is a big deal because it is a time when the whole world can see just how much talent has come from the country and how much history is included in the show. Even the United States was excited as there were many artists in the show that are popular in the states. Sharing this common interest, these two great countries along with several others were able to communicate their feelings of the many events of the show.

Courtesy of
Hashtag Analytics
Along with the hype for the #BRITAwards show itself, there were plenty of hashtags to go along with it which referenced many of the popular artists heavily discussed around social media.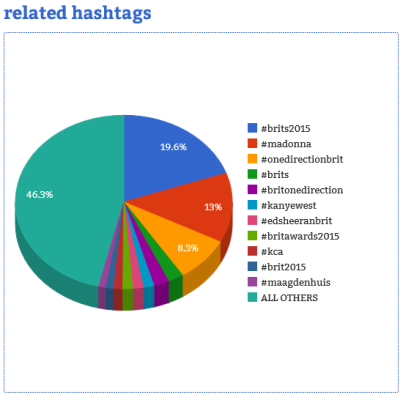 Courtesy of
Hashtag Analytics
Along with Madonna, One Direction, and Ed Sheeran, there was a huge list of great artists that circulated around social media. Although not every single one of them won an award, the whole #BRITAwards show was a load of fun as pointed out by many who watched.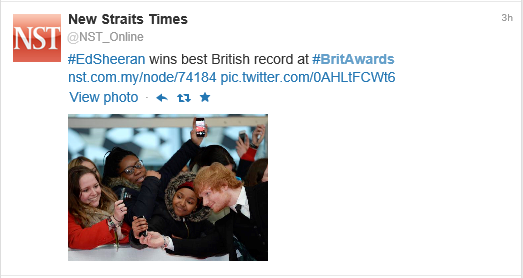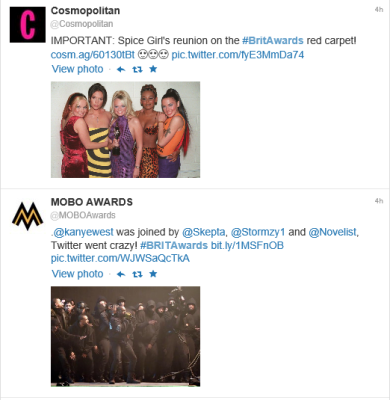 The actual awards weren't the highlight of the night, however. The performances are always a big deal to fans along with special announcements from certain artists. Not only are they unique, but they are a good opportunity for fans to watch their favorite artist live. Typically these performances feature brilliant dance routines combined with unique combinations of these artists working together. Whether or not they win is another story, they are all there to have fun and do what they do best: entertain their fans.