While many may consider the barrier between modern kids' music and most music more of a blend, there is still plenty of room for their vote. With the Kids' Choice Awards (
#KCA
), kids get a chance to vote on their childhood stars. Plenty of stars who once attended this show have now grown and expanded into the general music industry such as Miley Cyrus, Arianna Grande, and Selena Gomez. This awards show has been around for many years and gives kids the chance to witness their favorite television stars all combined in one night. With several kids' movie celebrities and big musical guests, the #KCA show is a night many kids look forward to every year.

Courtesy of
Hashtag Analytics
Twitter was absolutely flooded with nominations. From bands to shows and books to characters, there was a nomination for every category. The #KCA doesn't focus solely on music or movies but rather serves a variety of entertainment media. Of course, the music is a big part of the show with a plethora of musical numbers. There's even plenty of jokes from the popular celebrities and even some special clipped appearances of cartoons from many of the shows from the network.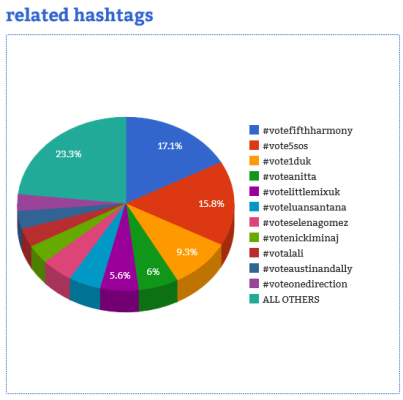 Courtesy of
Hashtag Analytics
The related hashtags were all about the many popular kids bands. From 5 Seconds Of Summer to Fifth Harmony?(both seen every single day across social media with an incredibly large fan base of kids) the favorites are all there. The hosting network asks for these kids to vote for their favorites with the #KCA hashtag and associate it with their vote in order to get a good count of the victors.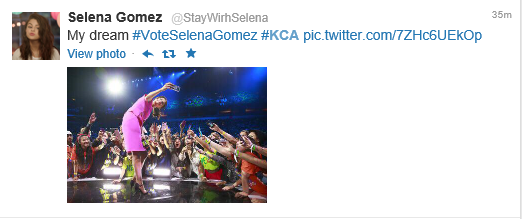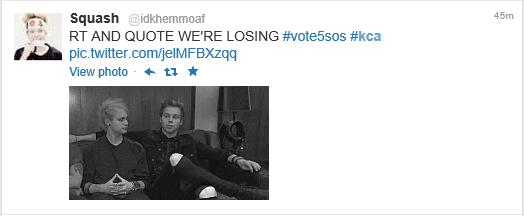 Many encouraged other fans to vote as they desperately wanted to lead in this hashtag frenzy. Until the #KCA goes live, voting will surely be dominating all of social media, especially with the kids. Featuring a combination of slime, pies, and celebrities, the #KCA is?an event worth waiting for?by kids all over the country.