#NSAPickUpLines
peaking at 29,900 tweets. To date, it has generated a total of 44,300 tweets since it started on August 24.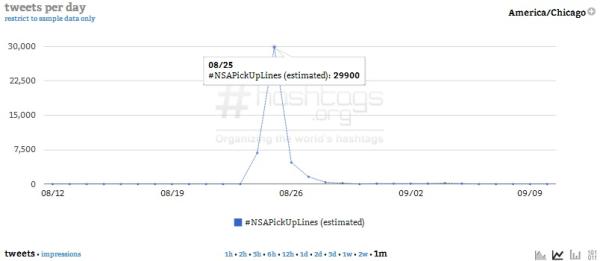 Courtesy of
Hashtags.org Analytics
On Twitter, fans created memes, particularly of movies relating to the violation allegedly committed by the NSA in encroaching in the confidentiality of communications. #NSAPickUpLines were also full of funny comments from people saying that there is no such thing as privacy and sarcastically stating that American citizens should expect the smallest type of information to be easily acquired by the government, whether it?s a financial discussion with a family member or what?s cooking for dinner.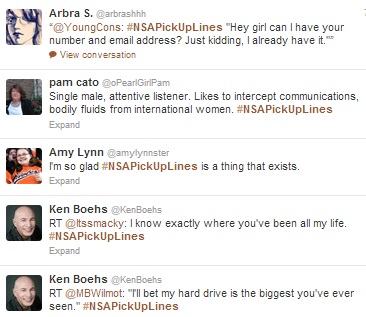 Courtesy of
Hashtags.org Analytics