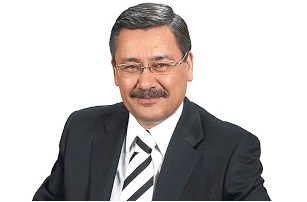 A hashtag war recently erupted on Twitter which includes Ibrahim Melih Gokcek (
@06melihgokcek
), a Turkish mayor, and several other social media users. The problem started on June 23, 2013 when Gokcek, Ankara?s mayor for over a decade, attacked US-based news titan CNN on the social media network. He accused the broadcaster of changing the details of current protests in Turkey to defame the government. He tweeted, ?This is a historic moment? We will show to the entire world CNN?s lies by making it TT with our tweets. He then initiated the hashtag
#stoplyingCNN
and asked others to join and support his cause.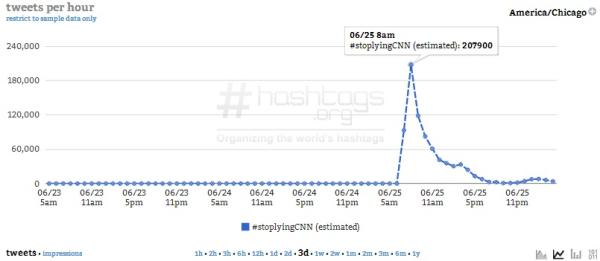 Courtesy of
Hashtags.org Analytics
A couple of days later, Gokcek again attacked the BBC. He accused that a reporter of the Turkish service of the BBC is a foreign spy. He began through a tweet, asking who the handle @selingirit from the BBC is? He further posted that Selin Girit was under the control of Britain who is attempting to collapse the Turkish economy. He refers to the alleged spy?s mission to make Turkey the ?Sick Man of Europe? and he has concrete proof for such. The AKP is the Justice Development Party in Turkey, headed by Prime Minister Recep Tayyip Erdogan. Gokcek was elected as official. Many supporters of the AKP were surprised to discover that Erdogan?s photo in a mass rally in Istanbul was used in a gallery by CNN labeled ?Anti-government protests in Turkey?. CNN subsequently changed the headline to ?Demonstrations in Turkey?. Gokcek said that the CNN is cheating and creating a negative impact on the Turkish government. Gokcek?s hashtag was countered with another created by social media users to counter is seemingly baseless accusations. The hashtag
#provokatormelihgokcek
(?Melih Gokcek is a provocateur?) rose to the number one spot on Twitter?s trending topics in Turkey. Many online users shared their concerns about the official?s nonstop rants about England, the United States and its ?spies?.

Courtesy of
Hashtags.org Analytics
Even Twitter did not escape from the online attacks. Erdogan tweeted that there is a present menace known as Twitter. The Mayor finally threatened that his lawyer will sue everyone who uses the hashtag against him. .