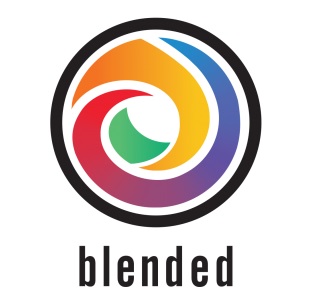 NotWithInk.com, the website that focuses on social change initiatives, has initiated a Twitter campaign that endeavors to boost relationships between United States-born citizens and immigrants from Norwich, a city on the River Wensum in England. The whole day social media activity was created in lieu of National Welcoming Week, which happens from September 15 to 22, 2013. It is part of an outreach program that the immigration integration campaign called
We Are Blended
. During this time, various kinds of support provided by immigrants to American groups and communities will shown and shared Twitter. We Are Blended is an initiative of the Chinese and American Cultural Assistance Association, which urges residents to welcome foreign-born neighbors and their children. Everyone is invited to be part of the event and those interested can begin by creating a Twitter account. The first step involves tweeting a general message, like welcoming immigrants. This is followed by using the hashtag
#WeAreBlended
to start a discussion with those also committed to the cause. Users who incorporate the hashtag will have their tweets filtered by moderators, who will ensure that all posts and comments are appropriate to the event. Tweets will be shown via a digital display on Friday, September 20, at 6:00 in the evening at Kelly Middle School. Special displays will also feature the tweets and other selected sites throughout the city will showcase presentations as a show of thanks and celebration for all the help given by immigrants. The hashtag is ongoing, but so far it has generated 194 tweets and 45,900 impressions.

Courtesy of
Hashtags.org Analytics

Courtesy of
Hashtags.org Analytics
Here's what people are saying about it.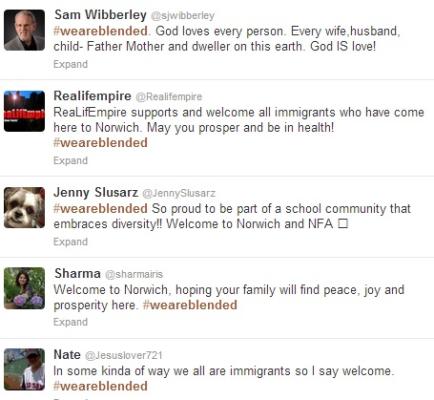 The event is expected to help more people embrace cultural diversity and prevent racism and cultural discrimination, particularly toward immigrants. Activities are free for all, but donations are also welcome.