Helpful Hashtags
The hashtag
#japanquake
and
#prayforjapan
were created immediately as soon as news of the coming wave emerged in 2011. Many resorted to the hashtag online to get quick tips and locate loved ones. It was one of the best examples of how hashtagging a disaster can be beneficial when used correctly and on time. The hashtag
#Joplin
and
#JoplinTornado
were also trending well on Twitter, which provided survival and safety tips to people located in the area. The conversations became a source of encouragement to those affected and also served as an avenue for family and friends to stay connected during the ordeal.
The Epicurean Disaster
Food company Epicurious made a huge mistake in capitalizing on the Boston Marathon bombing. After initially sending out seemingly heartfelt condolences, the tweets immediately transformed into insensitive advertising posts on Twitter, outrageously suggesting that Boston residents try their breakfast cereals to help take the pain away.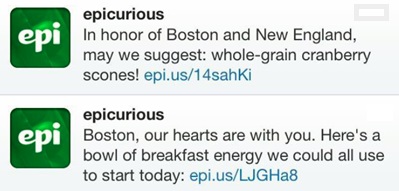 Social media users were quick to negatively respond to such posts. Epicurious did apologize as soon as it realized the error and removed the posts. Many advertisers and private users online make the mistake of following the disaster in real time then using their mobile devices to come up with hashtags, following and updating others on the accounts in blow-by-blow detail. Some find the activity quite interesting and stay tuned up to the very end. Others prefer to get filtered details from newspapers or on TV instead, saying that the actual occurrences tweeted every few seconds only triggers panic among people.
What Studies Show
A study was conducted by New York Times bestselling author Joseph Grenny. Based on the findings, Grenny concluded that 80 percent of individuals on social media discover or observe increased incivility. 2 out of every 5 people have blocked or unfriended family, colleagues and friends because of the unnecessary stress they experience from such individuals online. According to the study, 76 percent of the people observed have seen an actual argument in a social media setting. 1 in 5 people minimized or terminated connections with a friend or family after an argument on social media. 88 percent of the respondents believe that individuals are less polite on social media than in actual setups. 81 percent also say that emotional arguments on social media stay unresolved. Check out the infographic on the study.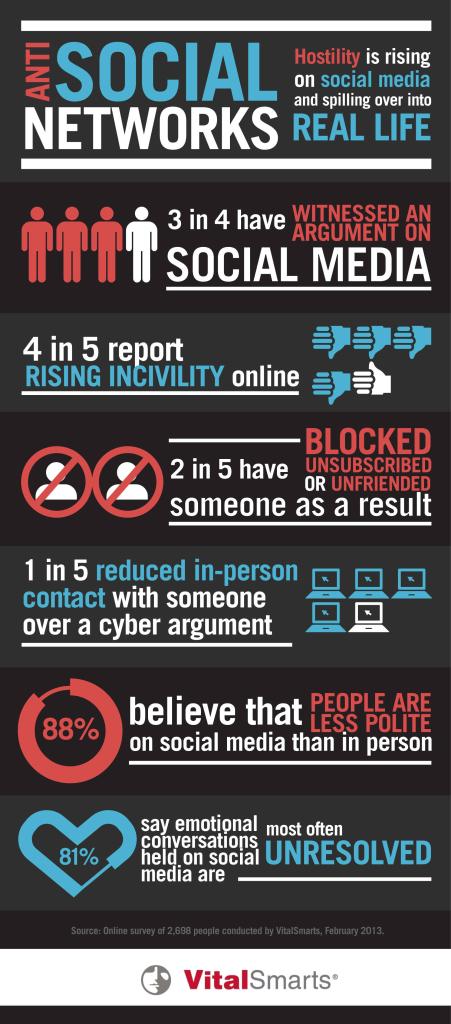 Hashtagging a disaster can have good and negative effects, depending on the purposes and intention of social media users. The trouble and burden that people experience from wrong and misinterpreted disaster information can cause them to stop following altogether. On the contrary, there are those who rely on well-created and managed hashtags to share and get information for safety and survival.