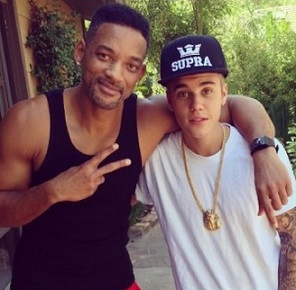 Instagram is one of the fastest growing social media platforms today, if not already one of the largest. Latest stats show that users share about 55 million photos everyday on the website. What is particularly interesting about Instagram, besides its photo-focused and highly-visual appeal, is that it also includes the use of hashtags -- allows individualing with similar interests to view and exchange ideas and comments on different photos and themes. Among the billions of photos uploaded in 2013, one photo stood out for being liked almost 1.5 million times ? that of pop star Justin Bieber and Will Smith. The photo featured the young and famous Canadian singer and the Men in Black star standing side by side and with one arm over the other?s shoulder. Smith was making the peace sign with his hand. The setting seemed like it was shot in a backyard or home garden. Smith was wearing a black top while Bieber was wearing a white shirt and had a blue cap on together with a gold necklace and gold watch. A lot of people shared and commented on the photo, catapulting it to the top of the list for 2013. Justin Bieber managed to get over 12 million followers on Instagram which also explains why the photo immediately reached the top spot.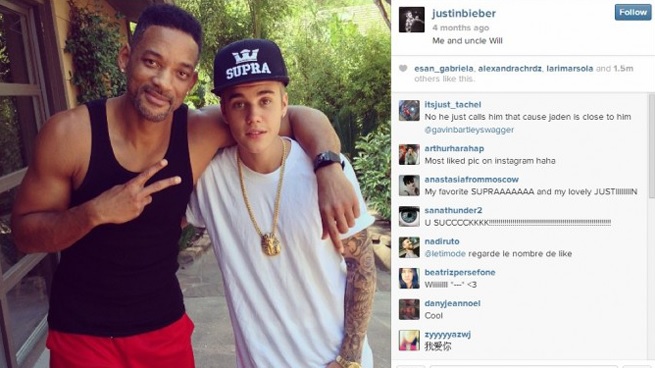 As for the number one hashtag of 2013, #love was the most popular, although expected by most. There were also other hashtags that topped the list such as #selfie, #food, #tbt and #friends. To give us an idea of just how popular these hashtags are, let's see how they made in just the past two months.
Selfie was the focus of many social media conversations after it was officially included in the Oxford dictionary.
The most Instagrammed day of 2013 was ?Thanksgivukkah? which is a combination of Thanksgiving and the Jewish holiday Hannukah. Many people made a hastag for the mash up event and shared photos and tweets regarding their special dinner treats, holiday shopping and other surprises.