??by?
?Marc Veraart
?
Being in-the-know on the Japan National Elections on December 16, 2012 has just gotten viral with the hashtag
#GeneralElection
to help disseminate word. Many political agencies have relied on social media to drive more supporters and strengthen their campaigns. The recent US presidential elections showed just how useful social media can be when it comes to spreading news and advertising. Recently,
Twitter
and
Google
set their sights on Japan as the country is set to hold its election on December 16, 2012. The two websites feature the platforms and issues surrounding particular Japanese candidates so that citizens can get closer to their would-be leaders and raise important issues that will hopefully lead them to making the wisest decisions. The hashtag #generalelection has been created to watch the Japanese elections, allowing Japanese citizens as well as others around the globe to monitor the progress and share their own insights about specific candidates in the lower house.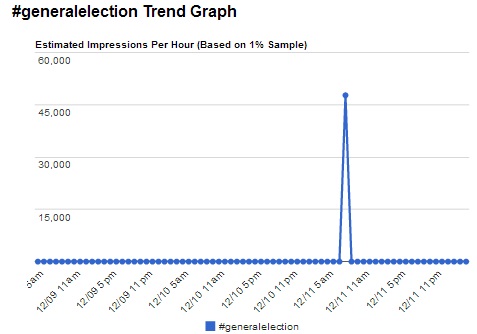 Courtesy of
Hashtags.org Analytics
Google+, the social networking site of the search engine giant, lets online users get more familiar through Hangout where they can forward their concerns and questions to candidates directly. The hashtag #letstalktopoliticians has been created on the site so that concerned citizens can send their questions and tweets. Hangout can be found by online users on YouTube too. There will be a number of queries chosen to be asked straight to the candidates on December 14, 2012 from 10AM to 5PM. The event will have representatives from each of the eight political groups. To date, over 500 questions have already been sent. Interested participants, of course, need to have a Google+ account to take part. On Twitter, an official election homepage has been created where all the tweets and photos will be gathered to provide thorough information to voters. Other vital topics are also covered, together with the views and responses of the respective politicians on the matter. Some of the issues trending include the Trans-Pacific Partnership agreement which focuses on free trade. Monitoring the candidates as well as highly related topics will improve voter information and lead them to vote wisely on December 16. Here's the Google+ video promoting the Q&A on YouTube. According to a study by Semiocast released in July 2012, Japan has the second most number of active Twitter users in the world, next to the Netherlands, accounting for 30 per cent of the total active users globally. "Active" was defined by having at least one message posted between September 1, 2011 and November 30, 2011.