??by?
?afunkydamsel
?
Using
Twitter
is relatively easy and should be fun, especially when you?re selling. There are a number of things that you can do on Twitter to let the public know of your products and services and successfully convert opportunities into cash and new customers. Twitter is one of the biggest social networks on the Internet, if not the biggest. Millions of people converse, discuss casual and major events and issues and even conduct business using the website and its array of useful tools. As the micro-blogging wave evolved, many businesses and companies have resorted to Twitter to gain more followers as well as spread information quickly. There are a number of methods that will help you sell well on Twitter, without being too pushy and obvious.
Soft Sell Only
1. Make your account attractive.
When making a
Twitter account for your business
, give it personality by including a short and interesting description about what your company is about. Provide vital information like your contact number, address and email address. Also, provide pictures of the office and the people working, as well as photos of people using your products in a casual setting. Share related information and make it seem as if online users are dealing with a real human being and not just an agent working on a template of responses.
2. Tweet regularly.
Initially, you have to post anywhere between 5 and 10 message a day, just to keep your account active and get users to notice at different times. Keep the information brief and be aware that Twitter only allows up to
140 characters maximum
per tweet. Tag others and "name drop" as necessary (and, of course, with permission). Afterwards, regularly post messages 3 to 5 times each day. Avoid tagging people who may not be interested your posts or you risk being labeled as a spammer. Tweet about the company, as well other casual occasions related to the firm and its people, to maintain the account?s personality. Read more about?
Customer Service Tips
.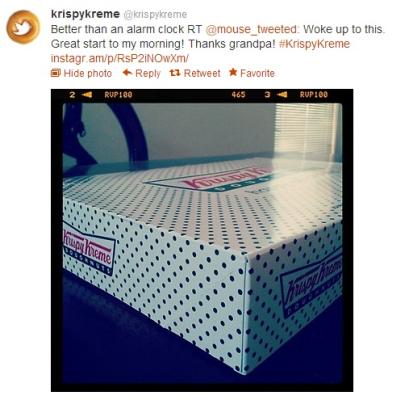 3. Use hashtags.
A
hashtag
?is one of the most effective selling approaches on Twitter because it consolidates all related information in one thread. Use one or two words at most that specifically define an upcoming event or related issues. The ?#? will come before the name or description. You can also use the search function on the website to look for other hashtags that may already be existent. This will allow you to attract the right customers who will actually be interested in your products and company. Invite people to join the hashtag in a
twitter chat
?and keep the discussions interesting and open-ended.
4. Give freebies.
The idea of not being a hard sell on Twitter is to give the impression that you?re a generous company who cares about the customer. Many potential clients get turned off by businesses that only seem to be interested in making a quick buck. Prepare contests, blogs and other promos to keep clients and would-be clients engaged. Provide rewards and freebies to people who join. This will make your account more exciting and fun. You also increase the chances of gaining more followers and being retweeted by potential clients. Other approaches include giving out coupons, tokens and tickets.
5. Update clients on sales and promos.
Give the impression that you?re a real shop with real people operating the business. Customer queries, concerns and complaints must be handled professionally. Also, share news and recent activities that might spark their attention. Thank customers for retweeting or tagging your online account. Use photos and full information, such as prices, benefits and related accessories. Always focus on how the client will benefit by purchasing from you. The key to selling (without being a hard sell) is tweeting posts you as an invidual would like to see from the companies you are following online. Keep the promos short, personal and engaging. Instead of saying "you must buy this", let the client find out for himself or herself by reading about its benefits and other client testimonials on your timeline. It would also help a lot if you had visuals to back these up.