??by?
?david_shankbone
?
Controversial filmmaker Michael Moore's (
@MMFlint
) attempt to create satire out of Mitt Romney's video leak did not go too well with the hashtag
#IfOnlyIWereMexican
. Moore immediately sought to humorously remark at questionable statements made by Romney in a video that leaked online recently, bashing 47 per cent of the American people who supported Barack Obama, the incumbent US president and his opponent in the 2012 national elections. In that closed-door fundraiser, Romney was quoted as saying that he would most likely win the election if he were Latino. Moore made the hashtag #IfIWereMexican on Twitter, after tweeting a link to the ABC statement asking 'What if Mitt were Latino?' The director might have initially planned to garner criticism against Romney, although it seemed that people online became more engrossed by sharing several Mexican stereotypes. Michael Moore stated:


The director added:

Twitter fans immediately followed by tweeting their own Latino-related sentiments. One talked about Romney?s bilingual son Craig.

More stereotypes followed and related tweets rose after just a few hours, not necessarily linked with the Romney-bashing intention:



See the rise and fall of #IfIWereAMexican on Twitter.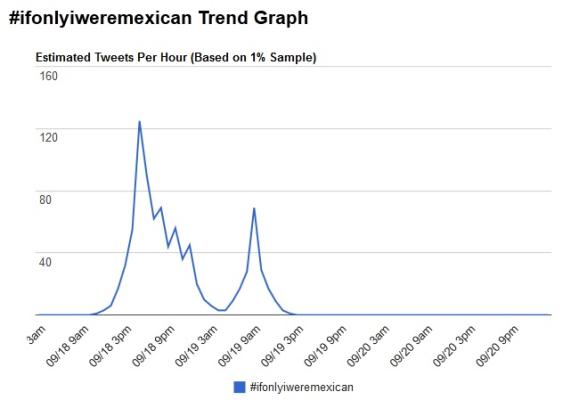 Courtesy of
Hashtags.org Analytics
All these aren?t most likely the type of response that Moore was hoping for from Twitter fans. Many Mexican netizens vented out and criticized the director for starting the flood of stereotypes. ?Moore is trying to be cute and witty. In the end, some of the responses he has gotten from people just show how ignorant and racist people are about Mexicans in particular and Latinos in general,? according to an
article on LatinoRebels.com
. Of course, just as Moore had a flood of critics, so did he have some in his defense.

What is your take on this issue? Was the hashtag a total mistake, or did America just not get the point?