Twitter
has been used by a number of TV fans and comedians to resurrect popular TV shows in the 90s. Recently, the handle @ModernSeinfeld was created to bring to life how Jerry Seinfeld and the gang would have faced a modern world revolving around iPhones, social media sites and the internet. After trending successfully on Twitter, the handle
@FreshPrinceNow
was also made which discusses matters in the same light. The account delves on the previously popular 90s TV show ?Fresh Prince of Bel-Air? and also talks about how the character would have dealt with the intricacies of living in 2012. The new Twitter feed was launched on December 13, 2012 and currently has 7,500 followers (as of December 14, 2012). The TV show starred Will Smith and is credited for being his pioneering step to fame. The TV show ?Seinfeld? starred comedian Jerry Seinfeld. Seinfeld was well-known for his observational humor. Both sitcoms dealt with managing social and personal relationships.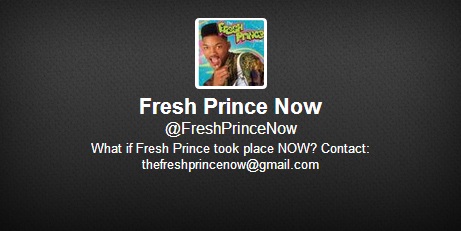 Some of the tweets that contemplated how the Fresh Prince would have lived today follow: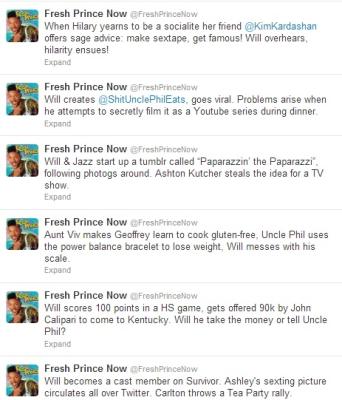 Other characters on the TV show are also talked about by hundreds of online users. Despite the fact that ?The Fresh Prince of Bel-Air? has gone off the air for over a decade, the popular trending on Twitter shows that people never forget the best characters of the 90s. The success of
@ModernSeinfeld
and @FreshPrinceNow is bound to create more hashtags and accounts featuring some of the best shows of the previous decade and beyond.