Well, unlike that traditional story of peace and solitude as everyone sleeps on
#ChristmasEve
, all of social media was awake and excited throughout the night. There's no doubt everyone is celebrating already. Just one glance at any social media site and there is plenty of cheer being spread everywhere. The trend has started pretty early in the day and spike almost as soon as everyone was waking up. Throughout the entire day, the hashtag was used at a rate just under ten-thousand Tweets per hour.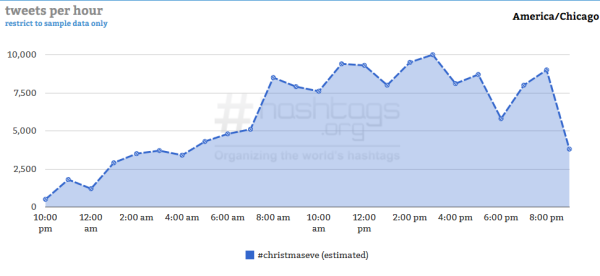 Courtesy of
Hashtag Analytics
As seen in the graph, the use of the hashtag saw a pretty large spike early in the morning and stayed at a pretty constant rate between 7,500 and 10,000 Tweets per hour. Most hashtags related to #ChristmasEve that were about the season fell in the wake as?the hype was all about the night before Christmas. People from all around the world began their celebration of one of the most important?holidays of the year. It seemed like all the hype about shopping and travelling was over and people were just excited to be spending time with their?friends, family, and loved ones. Of course, for some people it was?just another time to panic as they still had a little bit more shopping to do before the Christmas holiday officially started.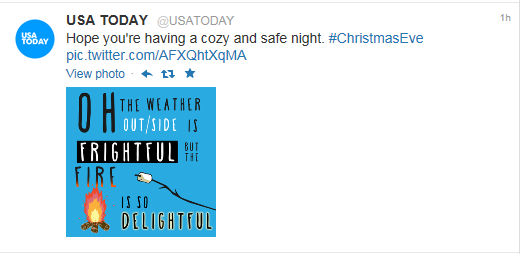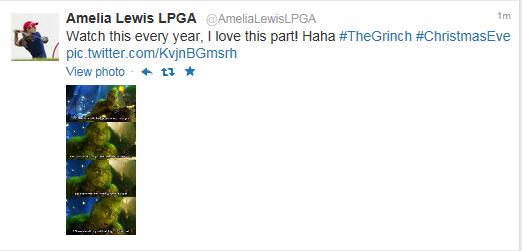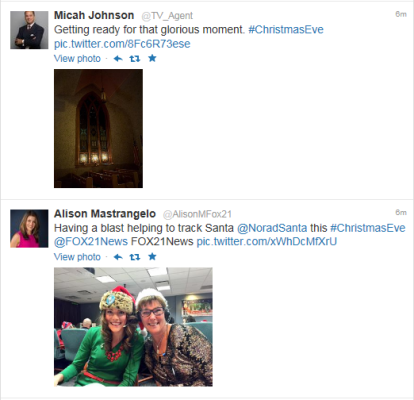 From special moments to pictures of family gatherings,?people across social media appear to be ready to have the best Christmas yet.?Thanks to technology and social media, friends?and family who couldn't show up early for their celebration were able to wish each other the best.?Social media was also full of inspiring stories of those who traveled home just to be with their family for a few days as well as shared memories of loved ones who had recently departed and would be missed.