#NowPlaying
is a common hashtag that is always a trending topic. It is used mainly in reference to music. Many people use it to share a new song they found, or an old favorite. It is not uncommon to see #NowPlaying more than once in a day from the same person, especially if they are feeling musical or listening to a lot of music that day.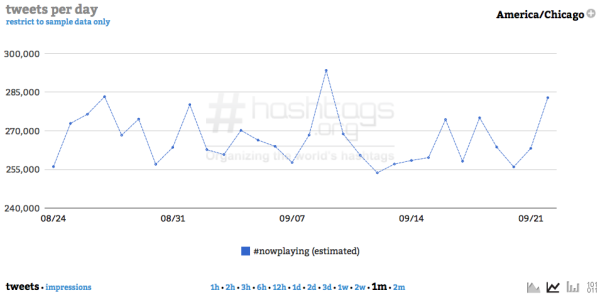 Hashtags.org Analytics
The way to use this hashtag can very. It could be something extremely simple, such as listing the song that is currently playing and the artist and then utilizing the hashtag, or it can become more personal when a person states why they are listening to the song.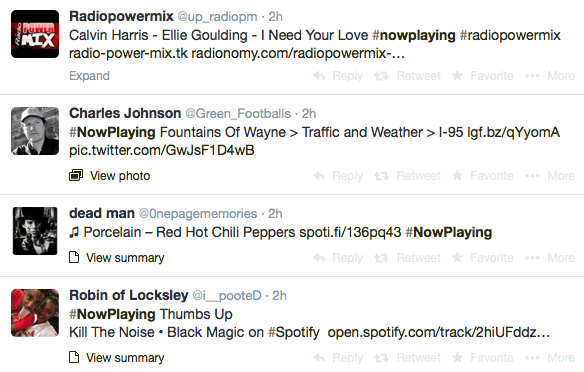 #NowPlaying always is in a reference to a song or an album. It does not normally refer to a TV show or to a movie. It is mainly for musical purposes. Otherwise it might be referred to as #NowWatching. It can be used in reference to a TV show and any movie, but, it is not quite a common. It can also be used as a marketing technique for some of the music apps. For example, Spotify provides links to the song in many of the tweets, which are visible in the examples above. #NowPlaying is a very versitile hashtag, which can be used in many situations. However, it is a chance to share what music is playing on your music device through Twitter. Feature Image:
Artemisphoto
on
Free Digital Photos