??by?
?calebcherry
?
Twitter sports came alive once again as the wild card playoff for NFL 2013 revealed the Seattle Seahawks (
@Seahawks
)?claiming victory over the Washington Redskins (
@Redskins
) with a 24-14 point close. It was a heart-stopping game at the FedEx Field especially after?
#Redskins
?key player and quarterback Robert Griffin III (
@RGIII
), or RG3, injured his already weakened right knee at some 6 minutes and 19 seconds left in the game. The blow left Griffin on his back for a few minutes, before he finally got up and hobbled off to the lockers while fans chanted his name in support. Griffin had been wearing a knee brace after suffering a sprain in December 2012, but was adamant in still playing to support his team. Unfortunately, this wasn't his or his team's day. The game started slow for the Seattle
#Seahawks
, but eventually found rookie quarterback Russell Wilson (
@DangeRussWilson
) stepping up, completing 15 of 26 passes for 187 yards, as well as a touchdown. Marshawn Lynchhelped make ?the Seahawks' game even stronger, scoring a 27-yard touchdown that appeared to be the only lead the Seahawks would need to win.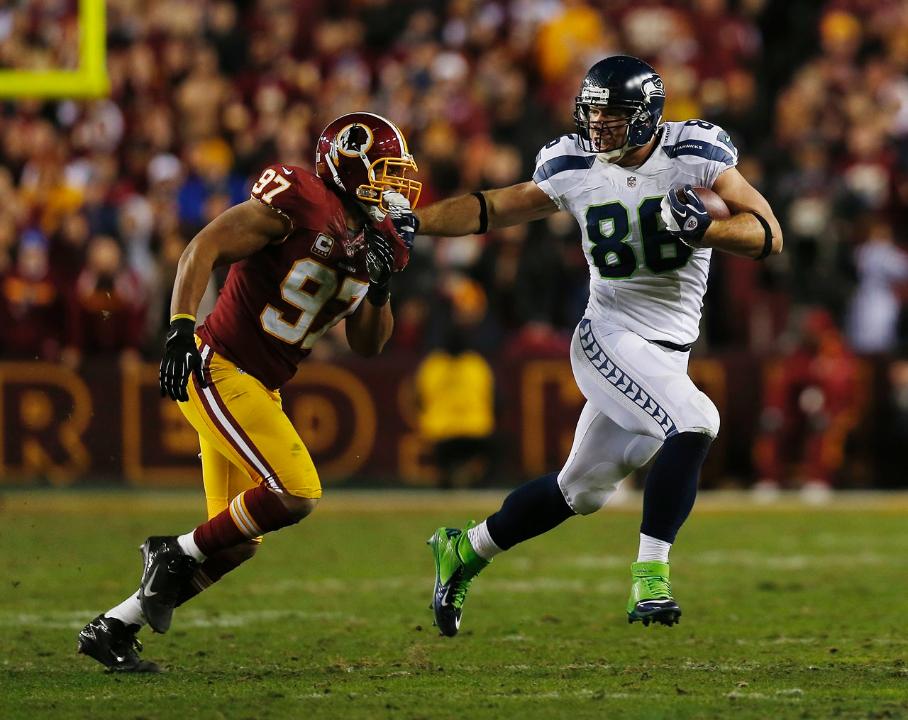 Photo from the Seahawks' official website.
Here's the activity on the hashtags #SeaHawks and #RedSkins at the height of the game, as well as the related hashtags used.
#NFL
trended naturally.?Hashtags have been a fixture at major sporting events around the world, giving even those who have no immediate access to television a real-time blow-by-blow account of the happenings.