It's that time of year again where baseball fans rejoice as the championship week(s) are upon them. Last night marked the first day of the championship with #WorldSeriesGame1 featuring the San Francisco Giants and the Kansas City Royals. As with most big sports events and championships this brought out quite the trend, especially in the United States.

While the game was pretty much one sided, it was still only the first game of the series and should not be taken lightly. Tweeters discussed all night how the Giants had practically secured the first victory in a matter of a couple innings early on. People ranted about how excited they were to see their team doing well while there were not so very many Royals fans contributing to the trend for obvious reasons.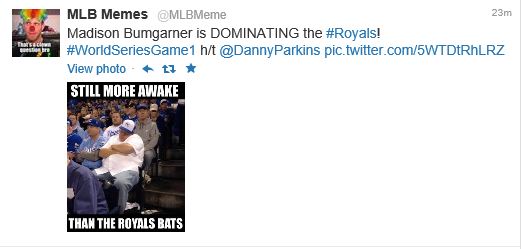 Many puns were thrown toward the Royals by loyal San Francisco fans. Even though the Giants almost went for a shut out in #WorldSeriesGame1, people are suspecting a bit of revenge to come from the Kansas team?in #WorldSeriesGame2 which takes place tonight, the 22nd. If the Royals can stand up to the Giants between now and Game 4 on the 25th, then there may be another long series. However, if they play as they did last night, San Francisco fans will be celebrating all month long, and from what they have been saying under the #WorldSeriesGame1 hashtag, they seem to be prepared.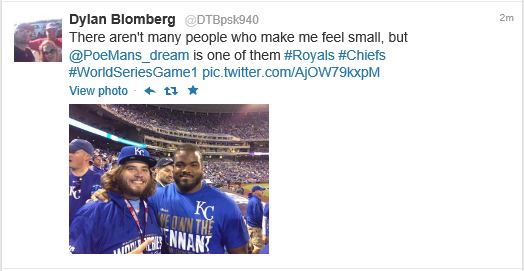 Still, Royals fans are not ready to be let down. While it was definitely a bad start for the championship, fans on social media are posting with pride, not ashamed to represent their team. These fans are faithful in their team and want to see something good come from #WorldSeriesGame1 in regards to learning lessons. Perhaps #WorldSeriesGame2 will be their chance to gloat. Featured graphic from Flickr http://www.flickr.com/photos/rcsj/14653340500/in/pool-60356848@N00. Creative Commons 2.0.