Promoted Accounts Overview
Promoted Accounts
?indicate who you might wish to follow on Twitter. A number of social media websites also use the same approach wherein a number of online users or accounts will be introduced to you based on your interests and current network. Twitter will present these to you via "People You May Know".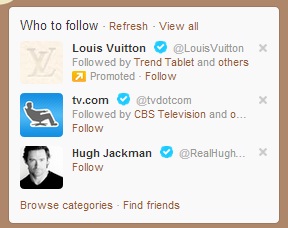 You might be surprised at how Twitter can actually
locate people you know
but still did not follow online. You might also be wondering how the social network can find the right individuals and accounts that you find very interesting and will
most likely follow
. Promoted Accounts work based on an algorithm on the micro-blogging site in which accounts will be featured to you based on the accounts you a currently following, what you search for online and your other Twitter activities. Your public list of "
following
" can be seen and computed. Advertisers will promote accounts so the algorithm will function by checking the followers of the account and calculate other possible accounts that users will most likely follow based on their interests and searches. The Promoted Account can be suggested by Twitter to the user. The approach will apply in various fields and issues. This way, you know that your promotion is getting to
right type of market
?and not just random individuals whose interests are different from yours.
More Facts About Promoted Accounts
Promoted Accounts are found in three different places on Twitter. First, you can see it on the widget showing the accounts you might wish to follow or ?Who to Follow? located on the left portion of the homepage and Connect tab. You will also find it on the search results when looking for certain accounts and individuals. You will find the Promoted Accounts on profile pages on the widget ?Similar to you?. You will notice that Promoted Accounts are different from other types of recommended accounts.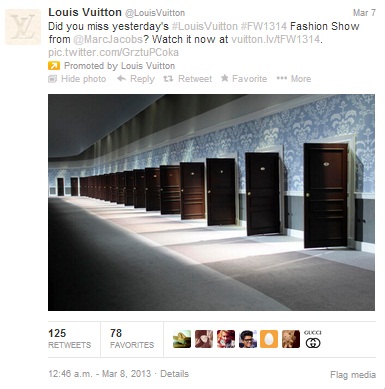 The cost-per-follower or CPF rates for Promoted Accounts on Twitter is around $2.50 to $4. Most advertisers on Twitter pay around $15,000 to continue advertising for a span of 3 months. Some of the notable companies that invested in Promoted Accounts include drugstore Duane Reade, Intel and Xbox. Even medium-sized companies can try Promoted Accounts especially when you?re targeting a specific locale.


You can decide between Promoted Accounts and Promoted Tweets depending on your specific goals. The
Promoted Tweets
?are generally less expensive and are paid for based on CPE or cost-per-engagement. Advertisers are required to commit to about 3 months worth of advertising. Many companies and advertisers share how effective these tools are in bringing in several new clients. You can also build up or further grow your company using these.