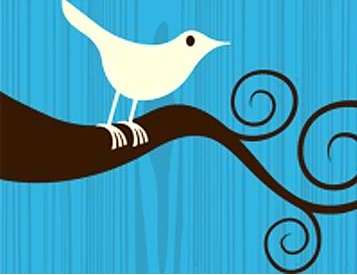 Having a lot of followers can be a good thing but you have to make sure that the quality and relevance of the followers will actually be beneficial for your business and online objectives. There are a number of ways and platforms that will help you expand the network efficiently. Invest in people who can bring in specific followers who are truly interested in your ideas and information. Here are some tips.
Using an Email Address Book
Start by looking for contacts via your email address book on Twitter. You can search individuals based on their email address. Below are the steps in searching for contacts in the address book.
Go to the Discover page then select Find Friends
Choose Search Contacts. This is located beside the email provider.
A prompt should appear so the browser must allow pop ups. Enter the information for logging in to your email.
Select Agree or Allow access if Twitter asks if you conform to allow your information to be shared on Twitter.
You will discover a number of people who are already Twitter users. If you wish to follow a certain account, simply select Follow. You can also select Follow all to follow all the presented contacts.
Invite more people to become part of Twitter. After selecting invite, you can choose the people you wish to invite from a provided list. The email will not be sent unless you select individuals.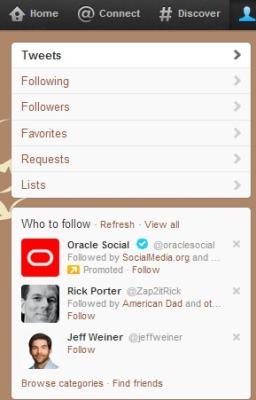 You can also take out some users after importing them. Keep in mind that the recommendations provided on Who to follow may not be as specific or relevant when you eliminate the information.
Go to the Discover page then select Find Friends.
You will see a link with the text below the email provider list. The link will eliminate the people you wish to remove from the contacts list.
Select remove then confirm on the prompt that you wish to eliminate the contacts.
Finding More Contacts
Twitter users, particularly those who are still new to the social media network, will find suggested accounts quite helpful in getting more followers and people to follow. The ?
People you may know
? suggestions will be presented to you based on the previous websites you?ve visited as well as the accounts you?ve browsed. An algorithm will determine possible contacts based on your own network as well as your interests and online activities. You will discover these suggestions as described below:
Go to the Discover tab then locate the Find friends portion.
You can also find the ?People you may know? suggestions in your email. You will be notified or you may choose not to be notified by email by adjusting the notification settings.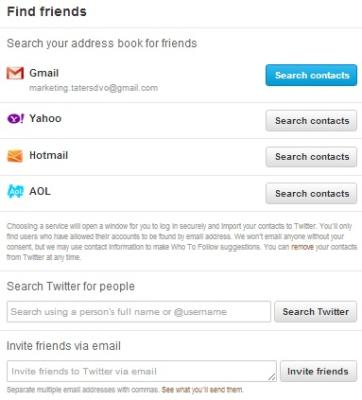 You can also find the possible contacts in other parts of Twitter. Whenever you bring in contacts using Find friends in the Discover tab, these individuals may be visible in the ?People you may know? portion.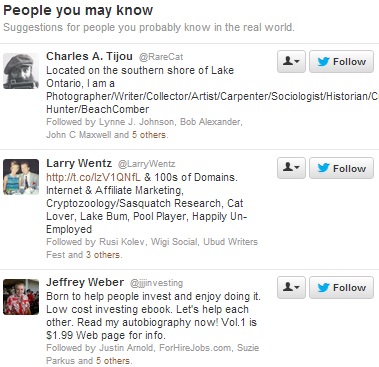 If another online user imported people on Twitter and your email address appears in their address book, you might also discover these people as a suggested contact. You can also protect your account so that it is not easily visible to the public via your email address. Imported contacts can be deleted to boost privacy. At the bottom of the email or by adjusting the email notification settings, you can unsubscribe from ?People you may know? suggestions. Simply click the link to unsubscribe.
About Suggestions
When you log on to Twitter, you will discover a number of suggestions of accounts that you might be interested in and most likely follow. Simply select X to close any suggestion.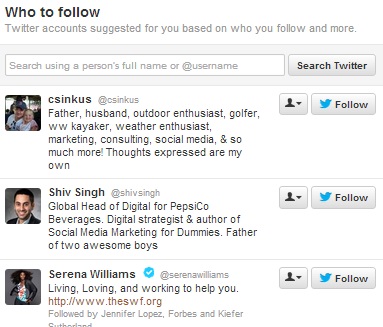 There will be a new suggestion that will appear in its place. Aside from your homepage, you will also find suggestions on other people?s profile pages. Check for accounts that are ?
Similar to that user
?. You will be led to a number of accounts who share common interests and ideas. If you do not like the suggestions presented, you can also refresh the page to get more suggestions. When you go to the Connect page, you will find recommendations for the accounts that will most likely attract you. The accounts will be sought by Twitter based on the ones you are currently following and the accounts that the people you follow also browse and frequent. If you wish to suggest your account to other online users and gain more followers, the best thing to do is participate in activities that are highly related to your field and specific interests. Also follow key persons online who relate well to your business and can expose your account to their own followers, which may number in the thousands. Make use of the different features and tools on Twitter to increase visibility and establish your reputation.