#Turkey911
for advice on all things turkey for the holiday. Wegmans Food Markets, the US supermarket chain, regularly receives calls and emails from clients seeking advice on food and cooking. In line with the Thanksgiving Day holiday, the company created the hashtag #Turkey911 to provide solutions and quick answers to turkey-related questions and more holiday dilemmas. Follow the official account
@Wegmans
on Twitter to get quick tips. Mark Makovec, executive chef at Wegmans, kicked things off by posting questions to the public on the Twitter account. The firm has also dedicated a marketing team to provide additional support at any time of the day. The Q&As ended November 21, 2012, but discussions are ongoing.
So what makes a successful
#Thanksgiving
experience?
According to Makovec, planning well is the key to making successful and delicious Thanksgiving Day dinners. They used the same approach when dealing with students in cooking school. Different tips and queries will focus on specific topics, such as the proper methods in thawing a turkey, the best ways to cook turkey and how to make the best gravy. Some of the questions also involved personal and creative ideas from followers, like how to cook bacon with the turkey or using pineapple and other garnishes.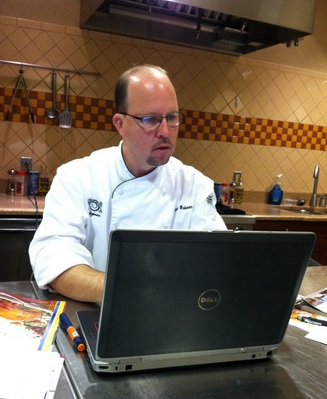 Chef Makovec (photo from Wegmans' Twitter account)
Wegmans, which has more than 45,000 followers (as of November 22, 2012), is actually on its second year on the social media site and has constantly been providing information to online users on various homemaking inquiries.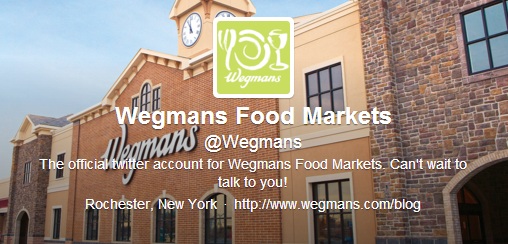 Courtney Briggs functions as Internet Marketing Coordinator and takes care of most of the online work, while Makovec provides information within the 140-character limit given by Twitter. The hashtag #Turkey911 provides a very interactive and helpful avenue for individuals to get together and share their love for food in anticipation of the season. Here's a look at how the Twitter public welcomed the event.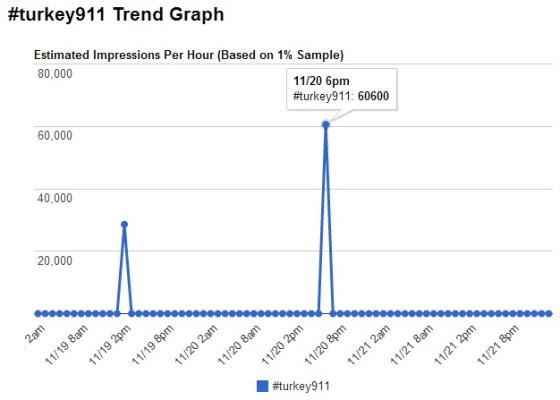 Courtesy of
Hashtags.org Analytics
The approach involves Briggs relaying the questions to Makovec, who will also provide his expertise on the subject in turn. Twitter has become a very effective tool in connecting individuals and sharing information among people who love to cook, whether it?s for professional purposes or simply to enjoy Thanksgiving Day with family. Wegmans' hashtag initiative is certainly a great way to boost attention not only on the holiday itself but on the brand.