??by?
?Kaushal Karkhanis
?
Twitter is one of the biggest social networks on the web. As beginners, you first instict is to add friends, family and, likely famous people and celebrities to start your 'following' group. However, searching for people you know amid the vastness of the Twitterverse can be quite a challenge. Fortunately, you can quickly search for family and friends with the help of suggestions and features offered by the site.
Finding People According to Name
1. The search box is located at the upper right portion of the Twitter homepage. Simply type in the name of the person you?re looking for. 2. You will be led to the search results page. Look for the People tab and then browse for the specific person you need to find based on the provided results.

3. Another alternative is to go to the Connect page, the link to which can be found at the upper left portion of your home page. Locate the search box and then type in the name of the person you?re looking for.
To Browse Accounts According to Interests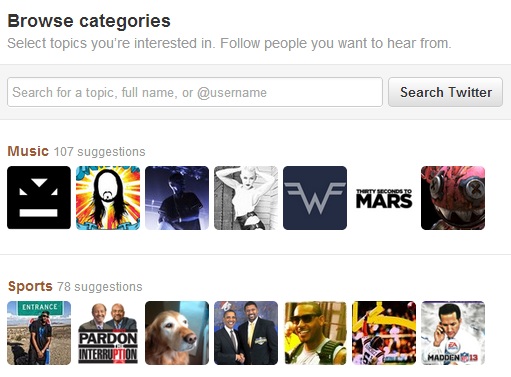 1. Go to the Discover page and then select Browse categories. 2. Look for a specific category that interests you. You will be led to a number of accounts that you might be interested in and wish to follow. 3. Locate the search box at the upper portion of the Browse categories page. Browse according to interest by typing in the particular topic or descriptive statement. You will be led to a number of accounts where you can pick from any of the topics the ones that you might be most interested in following.
Browsing Suggestions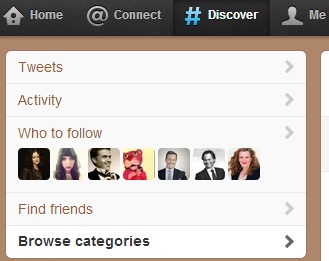 1. Go to the Discover page and then select Who to Follow. 2. A number of suggestions will be provided based on calculations made by Twitter. Browse through the results. 3. If you find any person you?d like to follow, click Follow. You can also click on their username to get more information about the particular individual.
Locating People Through Email
There are also several Twitter users who have provided their email address so that potential followers can easily locate them using the information.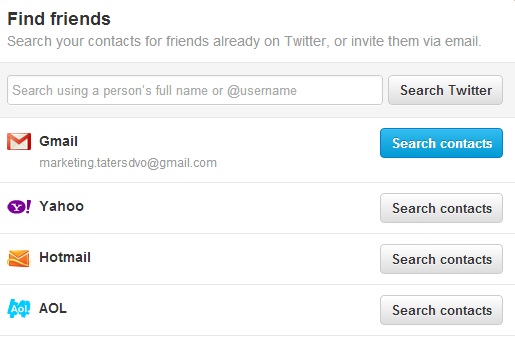 Start searching for contacts in your email address book by doing the following: 1. Go to the Discover page. Select Find friends. 2. Beside your email provider, choose Search Contacts. 3. Your current browser should allow pop ups. A prompt will appear which will require you to fill in your email log in credentials. 4. Choose Allow access or Agree when Twitter asks whether or not you would like to share personal information on the website. 5. Your contacts who are already using Twitter will be featured. You can also follow specific people by selecting Follow. You can also follow all available contacts by choosing Follow all. 6. Ask contacts to become part of Twitter using the Discover page. You can choose to invite individuals based on a provided list that will be featured after you select Invite. Twitter will not be giving out an email unless you choose the persons you would like to invite.
How to Remove Contact Information
After importing any contact information from the website, you can also eliminate it anytime. 1. Go to the Discover page and then choose Find Friends. 2. You will find a block of text below the list of email providers. You will also find a link within the block of text which gives you the option to eliminate any contact. 3. Choose Remove. A prompt will appear for your confirmation that the contact should be eliminated.