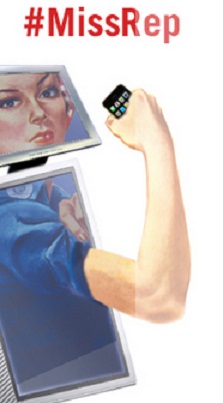 Do you find any of the latest SuperBowl ads sexist? Then you are invited to use the hashtag
#NotBuyingIt
to address the issue. Twitter users can call out commercials shown in real time. The campaign was a move initiated by MissRepresentation.org (
@RepresentPledge
) which aims to target over one million individuals to start talking about sexism in the media. Hopefully, the non-profit approach will encourage people to know their rights as consumers and change the way advertisers and the media address the issue of gender. Considering that the Super Bowl is the most-watched event on television in the United States, MissRepresentation.org saw the potential of increasing awareness and to let thousands of people know about the effects and consequences of sexist advertisements.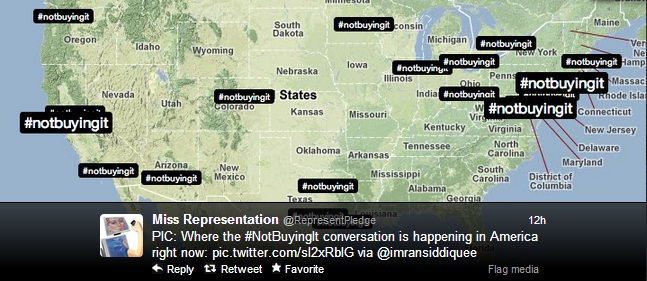 Many who are watching TV are also more likely to express their views online via tweets, which is why collaborating with the big NFL event will hopefully help the organization reach its target number of users to spread the news and call the campaign a success.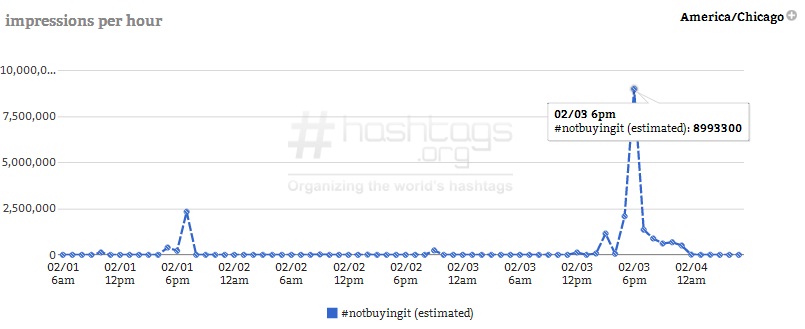 According to Jennifer Siebel Newsom, Founder and CEO of MissRepresentation.org, women actually make or influence 85 percent of the buying activities in the United States. Here are some of the other hashtags used alongside it.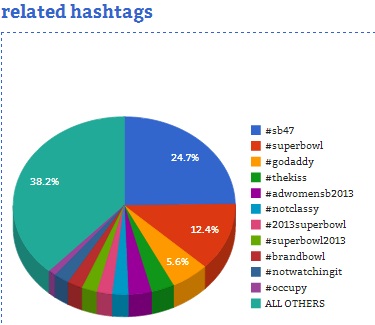 By focusing on the power of women as the main consumer, the organization can send the message that sexist commercials will not lead to good results. The approach also aims to improve the representation of women, especially in key and official positions.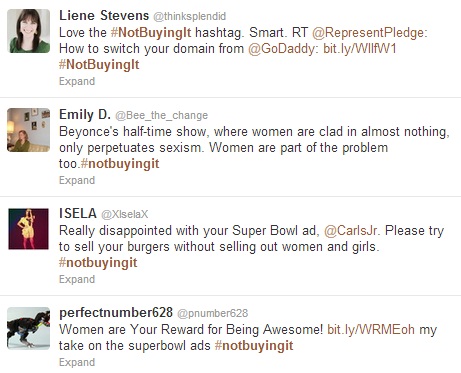 This is not actually the first time that the hashtag #NotBuyingIt was created. During the 2012 Super Bowl, the hashtag garnered close to one million Twitter users. A
new webpage was created
?on January 3, 2013 for the 2013 cause. The site lists GoDaddy.com (
@GoDaddy
), Audi (
@Audi
), Kia Motors America (
@Kia
), Budweiser (
@Budweiser
) and Calvin Klein (
@CalvinKlein
) as the "All-time Worst Offenders" based on the number of #NotBuyingIt tweets they've received.