Not sure what time the Belmont Stakes, the final leg of the Triple Crown, was run this past Saturday, June 6th, 2015? Take one look at our tweets / hour graph below and you'll get a pretty good idea.
The Triple Crown, in case you've been living in a barn (horse humor intended), is comprised of 3 prestigious and consecutive races, the Kentucky Derby, Preakness Stakes, and Belmont Stakes, and hasn't been won by a single horse since Affirmed accomplished the feat in 1978.
During and just shortly after the race completed, social media topped out at just over 40,000 tweets / hour as equestrian lovers and fan-boys alike expressed their jubilation.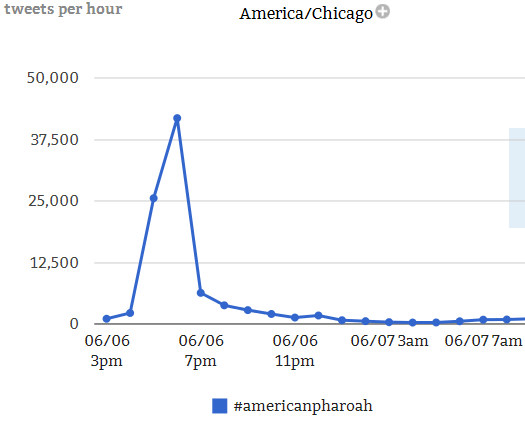 Related hashtags do a great job of helping a researcher recall and/or learn other important facts surrounding the race, such who the Jockey was who rode American Pharoah to victory (#VictorEspinoza), as well as who trained the horse for such an historic run (#BobBaffert)?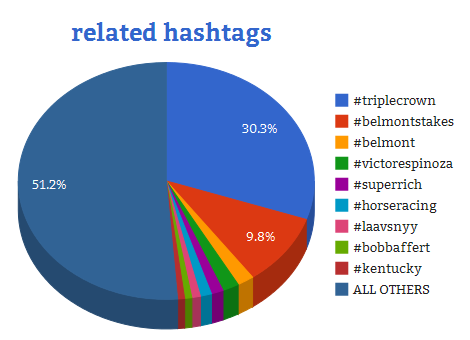 Now that the Triple Crown has been won once again, if another horse is in contention after two races next year, will the same level of excitement exist? Only time will tell, and perhaps, our analytics!