Unless you've been living in a closet (and even more-so then!), you've likely heard the news, worldwide, surrounding the US Supreme Court's (#SCOTUS) decision surrounding marriage equality.

Social media virtually exploded with the hashtag, #LoveWins, immediately after the decision was announced.
Taking a look at the estimated tweet volume for #LoveWins over the past few days, you can see discussion around the decision peaked at an estimated 1.2M tweets in a single hour at the time the announcement was made: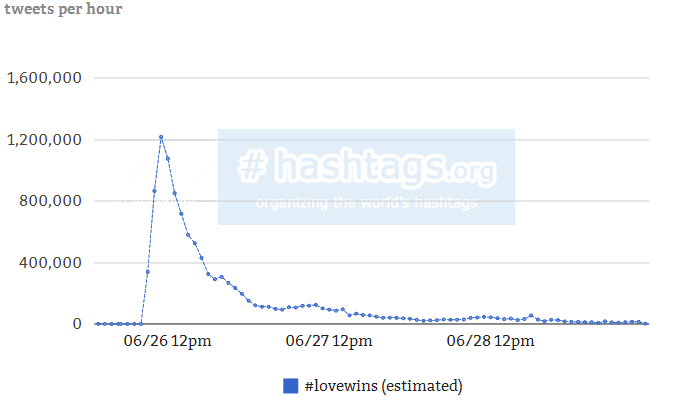 There was no shortage of comments from politicians and celebrities alike, mostly praising the decision, including #ArianaGrande and #BarackObama.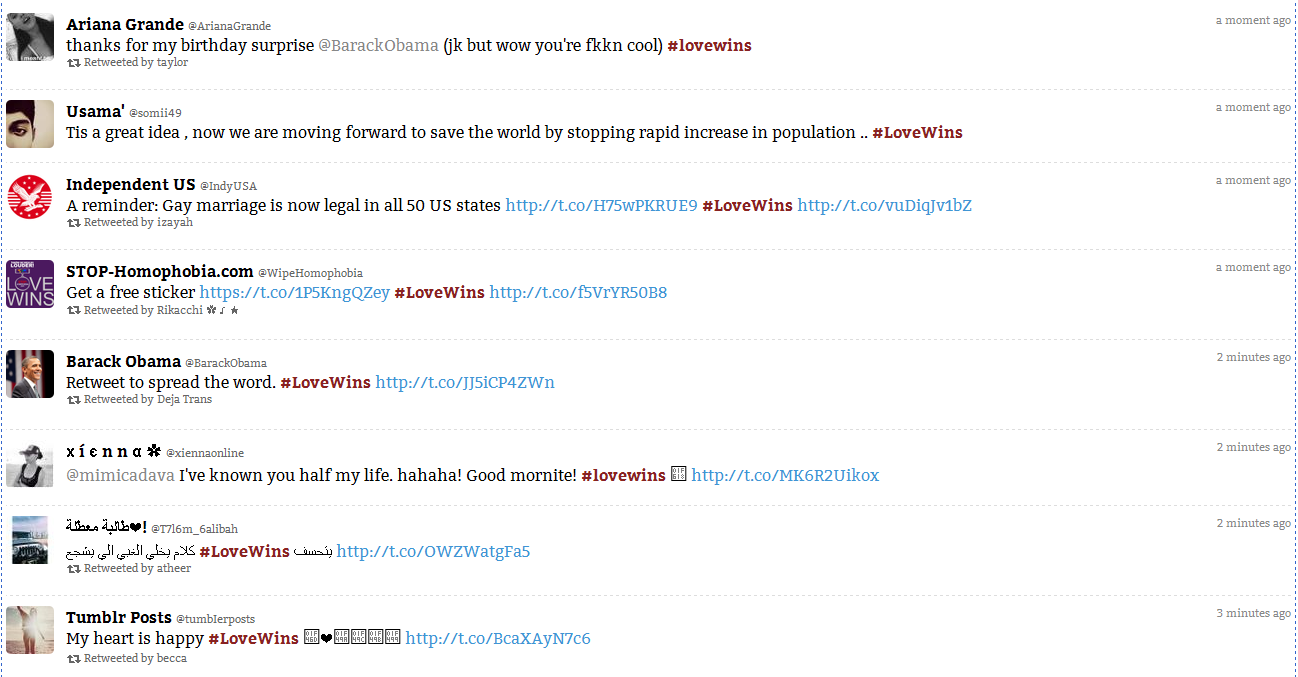 Of course, not everyone "came out" in support of the controversial decision, as government begins to blur the lines, for good or bad, around the traditional definition of what marriage means. But, if social media bears witness regarding the topic, there does seem to be an overwhelming level of support. What's interesting, regardless, is that social media has given us the ability to gauge the pulse of the "masses" in real-time, to quickly garner public opinion, unlike ever before.
Some of that "sentiment" can be picked up by viewing tags that "accompany" #LoveWins within the same post, which we label "Related Hashtags", shown below: