When Pushing Brands: Traditional vs Millenial
The traditional way of
increasing brand awareness
on the internet may not work as well on Millenials. The idea is to use social media platforms to invite a call to action and allow the social media enthusiasts to spread the information for your company. Your objective is to gain their interest and attention to warrant their promotional efforts. There are
several tools and features
on social media sites that will invite people to participate more actively, such as starting contests, creating hashtags and conversations and uploading links and relevant media content. Rely on the consumers to determine what is interesting then let them spread the news independently. Millenials that believe enough in your brand will be more than willing to market you passionately -- and for free. Find meaningful content by
understanding what your target customers
are interested in. Be the first to acquire updates and gain information on the latest news and issues in the industry. Offer innovative products and provide useful information that they cannot get elsewhere. You also need to find out more about the kind of content that will encourage social media users or Millenials to further spread it to others. The content should be both informative and entertaining.
Add the necessary links, videos and photos
to make the content interesting. Posts do not have to be frequent as long as they're relevant and unique.
Notice the difference between these three posts. The second one will appeal to the Millenials more because it's more engaging and visual -- and relates a serious event with common interests to achieve better engagement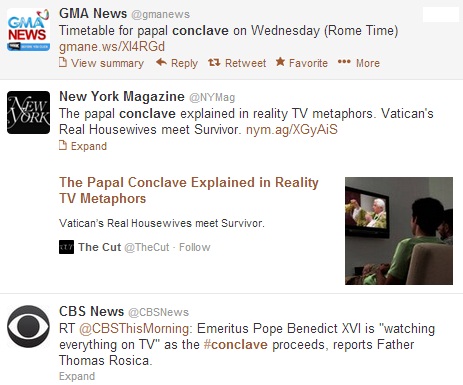 Attracting Millenials
Create an online personality that people can easily approach and relate with. Millenials are more likely to interact and support accounts that are operated by an actual human being. This means that you have to
respond in a humanized manner
so that the target audience can empathize with your offers and the information given. People can forward your messages, post their feedback and comments, as well as join social media activities, as long as these are initiated by a person or company they can rely on and trust. Also provide benefits and advantages to Millenials to give them the idea that you?re available to establish rapport and a strong relationship and not merely to make a quick sale. Keep them informed about
promos, free items and other rewards
from the company. Also give exclusive information and thank them for their efforts and participation constantly. See how Starbucks does it and notice how many retweets and favorites this one post got.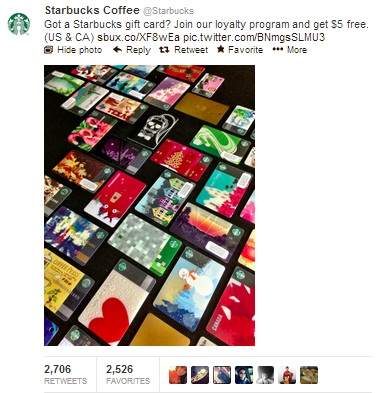 Having a genuine presence on social media will entice more Millenials to follow and support. They can further recommend your company and offerings to other relevant customers if you maintain the trust and bond. The Millenials are also the ones who will shape the course and demands of the market. If you constantly gauge your performance and maintain close communication with these key individuals, you can always be the first when it comes to information and offers that are highly in demand.