??by?
?
woodleywonderworks
?
When using social media, you have to learn not only how to
invite people
properly but also understand the proper ways to thank them for participating in your various activities. You can try a number of things in social media networks, such as
initiating hashtags and conversations
, or
launching contests
and rewards programs. When you ask others to join, it is equally important that you acknowledge their presence for your online identity's continued success. Here are ways you can show gratitude to your social media supporters.
1. Post a shout-out.
One of the best and simplest ways to acknowledge and thank people for helping out is by simply posting their names on Twitter. Put out a tweet, giving thanks for the help they specifically rendered. They will appreciate it better if you can point out something very distinct and memorable. Fit it within the 140-character limit, of course.

It?s recommended that you use their Twitter handle as a
mention
so that others can further check their profile by clicking on the name. Later on, return the favor in deed by participating in their events and online activities.
2. Post a fun photo.
Putting pictures of yo
u and the helpful individuals working as a team will be greatly appreciated.

Provide a short caption, thanking the special individuals who made the activity a success. You should choose interesting photos that shows events like all of you preparing before the presentation, playing games or the final group picture after the event. You can also include photos with influential people to grab attention quickly.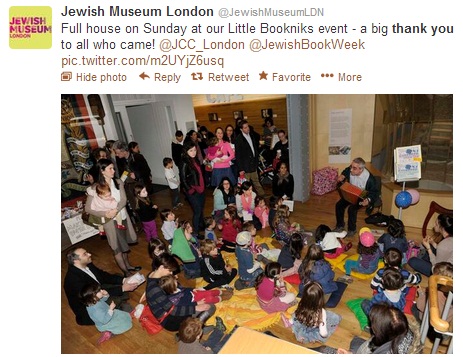 3. Include someone in a blog or article.
Take time to write a blog about the successful activity or event then include the name of the special person or people who contributed much. You can talk about the things that took place and put the full name and handle of the person who joined and made it truly interesting. Other marketers even invite the person to write a feature blog or article about the event. It is an effective way to market as well as give thanks.

4. Endorse on LinkedIn.
Since
LinkedIn
is the primary social media site for professionals looking for employees and employers, you can put your recommendation or endorsement for the person. Include all the important details such as his specific strengths and skills that will make him valuable for certain industries or businesses. You should also tag him in other social media networks and share in a post how his expertise and qualities can be helpful for target companies.
5. Thank followers.
Whenever you hit a new milestone on Twitter and other social media networks, always thank your current friends and followers. Some of the notable marks that will be adequate for giving thanks include hitting the 500 or 1000 mark.

Later on, you will be thanking people when you reach tens of thousands. Never forget to acknowledge your current followers. You will discover that thanking the current ones every now and then will bring in new followers for your company. You will also determine how useful these people are for your specific causes in the future.